Heat
(1972)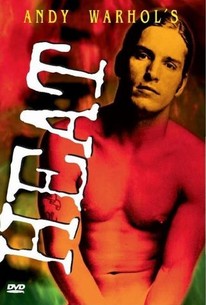 Movie Info
The action centers on a rundown Hollywood motel, where former TV star Joey Davis (Joe Dallesandro) takes up residence while he looks for work. He sleeps with the grotesque landlady (Pat Ast of Reform School Girls) for a discount on rent, but his sights are set on a Hollywood comeback. He meets a masochistic lesbian (Andrea Feldman) whose mother is Sally Todd (Sylvia Miles), a faded celebrity. Joe moves in on the Norma Desmond-like Todd, hoping to secure a job. Poor Joe (who never once gave it away) must choose between Todd, Ast, and Feldman, while failing to advance his career in the slightest.
Rating:
R
Genre:
, , ,
Directed By:
Written By:
In Theaters:
On DVD:
Runtime:
Studio:
Andy Warhol Enterprises
Audience Reviews for Heat
½
Most definitely this is a Cult Classic that does not shy from going into "camp" -- but there is a great deal more to be found in Paul Morrissey's odd art film. From a film theory perspective, this is an effectively engaging time capsule film with fairly potent cultural commentary. Just on the cusp of true film art.
Matty Stanfield
Tried to enjoy this as I once owned a free copy of this but it didn't have any sort of production value, which isn't always needed but can make a piece of crap better, and didn't seem to fit into the other Warhol films. Very dull with lively performances from the cast but not enough to make up for an already stale plot
Rodney Eckrich
***1/2 (out of four) The most polished, though not necessarily the best, of the Andy Warhol and Paul Morissey colaborations. Joe Dallesandro plays a former child star who moves into a rundown place where he a woman whose mother is a fading star. Like all Morrisey and Warhol films, it is not for everyone. But those who are intrigued by something totally different should give it a try.
Steve Smith
Heat Quotes
There are no approved quotes yet for this movie.