Henry VIII
(2004)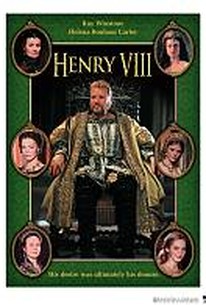 AUDIENCE SCORE
Critic Consensus: No consensus yet.
Critic Reviews for Henry VIII
There are no critic reviews yet for Henry VIII. Keep checking Rotten Tomatoes for updates!
Audience Reviews for Henry VIII
:D Netflix [img]http://cdn-4.nflximg.com/us/boxshots/large/70014694.jpg[/img] [b]My Review:[/b] I watched this to be entertained - and I was. The only short-coming was that the time frames of each marriage was a bit vague. It seemed that the King went from one wife to the next over a matter of months, when it obviously was years. The time frame was clear for Catherine of Aragon, the first wife and mother of Mary, but for the rest, it was difficult to grasp. This one may not be for serious history buffs, but it was entertaining nonetheless. [b]SYNOPSIS:[/b] Wedded bliss didn't come easily to England's most infamous serial husband, Henry VIII. Desperate for a male heir, Henry (Ray Winstone) married then tossed aside a succession of wives that included Catherine of Aragon (with whom he had a daughter, Mary), Anne Boleyn (Helena Bonham-Carter) and mother of Elizabeth I, Jane Seymour (bringing her two Seymour brothers into considerable power and who produced the future King Edward who died of consumption at age 15), Anne of Cleves (who was from Germany and it sounded like the King never really liked her), Katherine Howard (Emily Blunt) who was the young niece (age 16) of Norfolk who had an affair with a young man while she was queen (as the King was old by that time and probably wasn't performing very well), and finally Katherine Parr. Sexual intrigue and twisted rivalry were the hallmarks of Henry's reign. First aired on British television.
XXX --------
½
Delightfully, Rotten Tomatoes lists "Jane Seymour" as being in this movie. This is broadly true. However, it isn't the Jane Seymour they have in mind; there is, in fact, an actress portraying Jane Seymour, third wife of Henry VIII and mother of Edward VI. Not Dr. Quinn, Medicine Woman. This is a lush, four-hour presentation about Henry VIII, his wives, and his reign. Helena Bonham-Carter is not quite vivacious enough to be Anne Boleyn, but she's certainly lovely enough. (And she goes to the headsman with such grace and dignity.) Three actors must play Henry, since the other choice is a [i]lot[/i] of makeup, including an enormous fat suit. (Henry did bulk up so over the decades of his reign.) Here, Anne is not merely innocent but gives no sign of being anything else. Katherine of Aragon is almost a cipher, with little of the strength and fire of the true queen, Henry's first. She is not given the chance to shine--well, we've got a mere four hours to cover a lot of territory, and the wooing of Anne takes most of the first two. Well, it is what most people remember about Henry, when they remember him properly at all. The costuming is lovely. The dialogue rings true--it is true, in some places! It is a gorgeous production, even if it is a hurried view of events. Henry is one of the most beguiling kings in English history. His drives were very simple, but they make such a large chunk of English history so complicated. It is well known that I will watch anything with Elizabeth I as a character in it, even if she's a child, as we first see her here. (Actually, as is common in stories about her father, we first see her as the infant her father rejects as merely "not a boy." But you know what I mean.) Still, I've seen this one before and will no doubt see it again. It's well worth the repeat.
Edith Nelson
Discussion Forum
Discuss Henry VIII on our Movie forum!
News & Features