Hot Millions
(1968)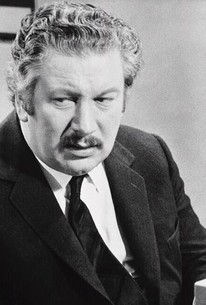 AUDIENCE SCORE
Critic Consensus: No consensus yet.
Movie Info
This comedy finds a veteran crook turning to modern computer technology to steal money from various companies. Even before he is released from jail Caesar (Peter Ustinov) is planning his high-tech heist. He cons American executive Klemper (Karl Malden) and sets up three bogus companies to receive funds from the corporate office. Klemper's faithful assistant Gnatpole (Bob Newhart) is suspicious and investigates the unusual activities. Smith (Robert Morley) gives Caesar the computer lesson that puts him on the fast track to thievery. Caesar marries Patty (Maggie Smith), who surprises her husband by earning more money than her crooked spouse by honest means. Cesar Romero is the smiling customs official who lets Caesar pass through with a bagful of money from the crime while Klemper's jar of instant coffee falls under suspicion.
Rating:
G
Genre:
Directed By:
Written By:
In Theaters:
On DVD:
Runtime:
Studio:
MGM
Critic Reviews for Hot Millions
Audience Reviews for Hot Millions
Oscar nominated, amusing embezzling/romance tale. Even in 1968, computers were running corporations. Peter Ustinov and Maggie Smith, the odd couple united in romance through his being her boss and fellow tenant. Ustinov plays the ultimate con man, out of prison and then securing a job with false resume in a corporation he plans to rob. [img]http://photos1.blogger.com/blogger/5204/578/320/hotmillions.jpg[/img] Crime caper about a convicted embezzler (Peter Ustinov) determined to foil the computer that exposed him. SEE a clip from the film here in an awkward moment: www.youtube.com/watch?v=Mu4zaHcYmC4 Peter Ustinov, who starred and co-wrote the story, and Maggie Smith plus Bob Newhart are just amazing in this tale of a bold confindance man and a lonely girl who resides above him. Although her boss of only a short time, she likes him and manages to propose to him! [img]http://dvdtalk.com/dvdsavant/images/3879b.jpg[/img] Ustinov left, Maggie Smith right 75%----"Con-artist Marcus Pendleton(Ustinov) has just been released from prison for embezzlement. He has emerged into a world increasingly reliant on computers. He convinces computer programmer Caesar Smith to follow his lifelong dream of hunting moths in the Amazon Rainforest. Assuming Caesar's identity, he gains employment; however, he uses the computer systems to send claim cheques to himself under various aliases and addresses all over Europe."---wikipedia "Today I would like to bow to another critic for my opening thought. Writing about "Hot Millions" in the New Republic, Stanley Kauffmann observed that it didn't make him laugh out loud, but at the end of the film he realized he'd been smiling for nearly two hours. That says it very well: "Hot Millions," which is not a hilarious comedy, is a pleasant, warm one."--- Roger Ebert [img]http://www.moviegoods.com/Assets/product_images/1020/100917.1020.A.jpg[/img] REVIEWS by us: 80% Saw this on British tv years ago and loved it. Now very happy find a region 2 DVD on Amazon from USA (bizarrely). [img]http://dvdtalk.com/dvdsavant/images/3879c.jpg[/img] left to right: Karl Malden, Peter Ustinov,Bob Newhart,Maggie Smith NOTES: 1 The film was nominated for an Oscar in 1969 for Best Writing, Story and Screenplay - Written Directly for the Screen and a Writers Guild of America nomination for Best Written American Comedy. 2 In the film, when Maggie Smith takes Bob Newhart shopping, she is seen buying an outfit at the Apple Boutique on Baker Street, London, which was owned by The Beatles. The boutique only operated for a few months before closing. Hot Millions provides one of the few filmed glimpses of the boutique's interior. [img]http://thesmokingnun.files.wordpress.com/2010/03/4290447172_9cc1c9125c.jpg?w=300[/img] A young Maggie Smith CAST Peter Ustinov as Marcus Pendleton / Caesar Smith Maggie Smith as Patty Terwilliger Smith Karl Malden as Carlton J. Klemper Bob Newhart as Willard C. Gnatpole Robert Morley as Caesar Smith Cesar Romero as Customs Inspector Lynda Baron as Louise the Waitress (uncredited) [img]http://thesmokingnun.files.wordpress.com/2010/03/4289702757_3582284a6c.jpg?w=300[/img] Ustinov left, Newhart right Hot Millions Directed by Eric Till Produced by Mildred Freed Alberg Written by Ira Wallach Peter Ustinov Cinematography Kenneth Higgins Editing by Richard Marden Distributed by Metro-Goldwyn-Mayer Release dates September 19, 1968 (1968-09-19) Running time 106 minutes Country United Kingdom United States [img]http://i.ebayimg.com/00/s/Nzc3WDYxOA==/$(KGrHqUOKoYE5koSPpBFBOmL0!U2bg~~60_3.JPG[/img] Peter Ustinov 1921-2004
monsieur rick
Hot Millions Quotes
There are no approved quotes yet for this movie.