Keep My Grave Open
(1980)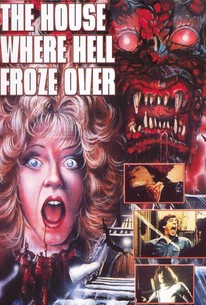 AUDIENCE SCORE
Critic Consensus: No consensus yet.
Movie Info
This unsettling but moody low-budget psycho-thriller -- a drive-in version of Repulsion with a Southern Gothic flavor -- stars the eerie-looking Camilla Carr as a demented young recluse who believes herself to be possessed by the spirit of her long-lost brother (who is presumed dead), and slays any man who makes sexual advances toward her -- usually running them through with a sword. Her dementia intensifies, leading her to take her own life by chewing on broken glass (a particularly unsettling scene). The chief plot twist and subsequent dramatic punchline -- involving the brother's true identity and whereabouts -- is a long time coming, but fairly satisfying nonetheless.
Critic Reviews for Keep My Grave Open
There are no critic reviews yet for Keep My Grave Open. Keep checking Rotten Tomatoes for updates!
Audience Reviews for Keep My Grave Open
You probably can figure out who the killer is & whats really going on just by reading the movie description.Keep My Grave Open is basically just a horror flick (If you can call it that) to pass the time away & nothing more.I wouldn't recommend watching it unless you're straight up fiending for a horror flick & you can't find another.Even then you probably won't make it all the way through.I started to fall asleep near the end & turned it off
Brody Manson
Super Reviewer
A female Norman Bates kills off yokels with a samurai sword. No surprises, no suspense, no reason to watch.
My Copy of this film came from Grindhouse Doubole Shock Show from Alpha Home Entertainment.. The quality of the overall picture was pretty poor. The movie itself is about a women who lives by herself but thinks her brother and husband are still alive, but are no, so she asumes there roles. Movie is very much like there is something wrong about Allen except a female role. The young boy who played Robert just recently played Dr. David Kendrick in Time Travelers wife. 2 stars on this grindhouse special.
Bruce Bruce
Super Reviewer
Keep My Grave Open Quotes
There are no approved quotes yet for this movie.