Hukkle
(2001)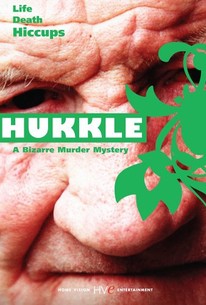 Movie Info
Hukkle, named for the sound of an old man's hiccups, which recur throughout the film, is a nearly wordless aural and visual exploration of life in a depressed Hungarian town. Director György Pálfi uses extreme close-ups and slow motion to look at both human and natural life in the town. As the film progresses, a few narrative threads emerge. A cart driver spies on a young shepherd girl. A man and woman proudly watch as their prize hogs mate. The farming and manufacturing work of the town continues. The women seem to work harder than the men. An old woman prepares a meal for her family. A cat and a little girl die soon after eating from the same dish. A beekeeper crushes a bee between his fingers. A mole catches and eats a worm, only to be slaughtered by a gardener's hoe. As a murder mystery slowly unravels, a policeman contemplates taking action, though he knows it will rock the town to its foundations. Hukkle was shown at the 2002 Toronto Film Festival and at the 2003 edition of New Directors/New Films. ~ Josh Ralske, Rovi
Critic Reviews for Hukkle
Audience Reviews for Hukkle
Mostly, this is a film about liquids being poured. Sheer torture.
Eric Broome
Super Reviewer
In the beginning, there was the hiccup... That is a very small disruption to the natural order in "Hukkle" in a small farming village where there is a long standing relationship between the humans who work hard for what they have and the animals which they care for and occasionally become lunch. The largest disruption is also the money shot of the film. Aside from that, the film is pretty much minimalist in observing the day-to-day details except for one sequence that cuts from a man eating to an-x-ray of him to a doctor's office.
A very intriguing and interesting bit of film making. It is a murder mystery but one that is told in an indirect manner and one that involves putting the pieces together through observation of life in a Hungarian village. Very unique.
John Ballantine
Super Reviewer
Hukkle Quotes
There are no approved quotes yet for this movie.