If The Seed Doesn't Die (Daca bobul nu moare)
(2010)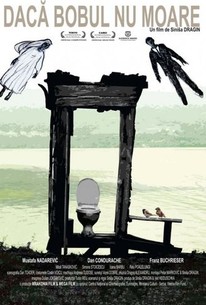 AUDIENCE SCORE
Critic Consensus: No consensus yet.
Movie Info
Two fathers searching for their own children are connected on the Danube River in this dramatic film from director Sinisa Dragin. A Romanian man is looking for his daughter, who has been sold into a prostitution ring, and has a chance meeting with a Serbian father on his way to retrieve the body of his son, who perished in a car crash.
Critic Reviews for If The Seed Doesn't Die (Daca bobul nu moare)
There are no critic reviews yet for If The Seed Doesn't Die (Daca bobul nu moare). Keep checking Rotten Tomatoes for updates!
Audience Reviews for If The Seed Doesn't Die (Daca bobul nu moare)
½
This is the movie which The Hollywood Reporter described as "Hateful pseudo-philosophical drivel gussied up to look important." Of course, must be something good in it when Elizabeth Kerr (such a great thinker) can say that - and the reason for me to watch it. [img]http://www.kcb.org.rs/Media/User/standard_634562563340520000.jpg[/img] Looking for hatred - could not find any! There was a portrayal of an American G.I. who was doing what they usually do in Kosovo, but I could not see in his actions anything out of ordinary in that part of the world... on the other side, Romanians, Serbians, Germans and Gypsies were working together against any authority - again nothing out of ordinary... The director Sinisa Dragin did just an average job documenting almost everyday tragedies on the Balkan weaving together stories of fatherly devotion... one father is in Romania and the other in Serbia - crossing illegally each other's borders with the intention of bringing their children home. There are few more characters next to Jorgovan (Mustafa Nadarevic) and Nicu (Dan Condurache), like the ferryman Hans (Franz Buchrieser), a sweet "professional" Nora (Simona Stoicescu) and a young bloke who just loves her underwear... OK, I said enough... no more from the story! The land of magic and miracles is a background for all the events and everything is possible. At times, the film is too dark and slow but still will keep you interested... until the end when, probably out of ideas to present the real tragedy of lives destroyed by the system which came to "liberate" them, the director decides to employ a cheap shock - which did not work for me or anyone else! Good acting saved the day! Don't expect too much - it is artsy European movie which won't be mostly appreciated on the other continents!
If The Seed Doesn't Die (Daca bobul nu moare) Quotes
There are no approved quotes yet for this movie.
Discussion Forum
Discuss If The Seed Doesn't Die (Daca bobul nu moare) on our Movie forum!