In the Family
(2012)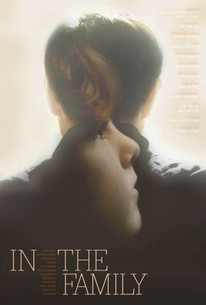 Movie Info
In the town of Martin, Tennessee, Chip Hines, a precocious six year old, has only known life with his two dads, Cody and Joey. And a good life it is. When Cody dies suddenly in a car accident, Joey and Chip struggle to find their footing again. Just as they begin to, Cody's will reveals that he named his sister as Chip's guardian. The years of Joey's acceptance into the family unravel as Chip is taken away from him. In his now solitary home life, Joey searches for a solution. The law is not on his side, but friends are. Armed with their comfort and inspired by memories of Cody, Joey finds a path to peace with the family and closer to his son. -- (C) Official Site
Critic Reviews for In the Family
Audience Reviews for In the Family
The potential for over-the-top, weepy melodrama with this kind of material is obvious, but Patrick Wang opts for quiet realism. While the film sidesteps nearly all of the "movie-of the week" cliches, the glacial pace could be difficult for some people to endure (nearly three hours worth of this story probably isn't necessary), fortunately Wang makes the important moments count, so if you are patient "In the Family" is quite rewarding. Another thing that helps distinguish this film is its subtle demonstration of "Bourgeois Homophobia" (The kind of passive aggressive discrimination that's becoming more common in America than the violent hatred of old) and how perhaps the best response to it isn't righteous anger or protest . . . but rather impassioned, mature discussion and forgiveness.
Alec Barniskis
Super Reviewer
In the Family Quotes
There are no approved quotes yet for this movie.