Internet Dating
(2008)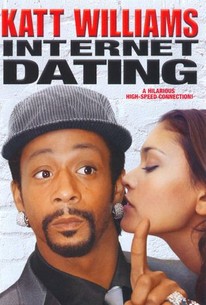 AUDIENCE SCORE
Critic Consensus: No consensus yet.
Movie Info
Kat Williams, Master P, Reynaldo Rey, and Clifton Powell headline this comedy about an average guy who hatches an ingenious plan to become the king of internet dating. Mickey (Williams) may not be much to look at, but it's easy to fudge the facts while your fishing for dates online. Unfortunately for Mickey the ruse goes both ways, and when the internet Romeo heads out on a series of dates, he discovers that the ladies who agreed to go out with him weren't being entirely honest either. Will Mickey ever learn the value of honesty in relationships, or has his elaborate web of lies become so tangled that he will never find true love?
Critic Reviews for Internet Dating
There are no critic reviews yet for Internet Dating. Keep checking Rotten Tomatoes for updates!
Audience Reviews for Internet Dating
½
Exede is most popular internet service provider. It provides high speed satellite internet available anywhere in United State. You can experience fast browsing, video streaming, sharing photos, video-chat and much more. Exede Internet gives 12 Mbps download speed on all plans for Priority Data (even on our entry level plan) and 3 Mbps upload speed on all plans for Priority Data. You can quickly send files, share photos, and video-chat with Skype. Exede Internet allows you to do everything you want online faster than others. Call 877-782-4319 for any query visit http://directexede.com/ .
Mike Reich
OH MY GOD. I've seen better quality movies made with a webcam. if you want to see a good Katt Williams movie DO NOT WASTE YOUR TIME ON THIS. Written by Lil Romeo, Directed by Master P. mmmm need i say more? If you drunk and high you may laugh a few times. Other than that you'll just laugh at how bad this movie is.
Blue Daniels
I love Katt. He's a funny dude. This movie, however, does not showcase his talents very well. It has all the charm, writing, directing, lightening and acting of a low class porno. I guess that's what you get when you take a bunch of rappers and they try and do something different. They all think they can be Ice-T or Will Smith. Horrible sound effects and camera effects really. I guess the more I watch it the more it's like a movie based on that TV show Blind Date...Only lamer and with less comedic moments. As it stands I don't think I'll be able to finish it. It's like a train wreck...I can't look away and I'm repulsed. Pretty sure Katt lost a bet or no wait! This is from when he got busted with a gat in the airport. This is his community service. It all makes sense. Actually I have deja vu watching this. Some of these scenes look familiar and I don't know why...I take it back, Katt has a few moments where he shines and doesn't get bogged down with shit writing... Couldn't stop laughing when he's listening to his cousin in the other room and they are being loud and he's feeling very left out so he starts talking crap. Next thing you know he's shouting "What did you stick in her?" amongst other things. The movie is so bad that they blur out the names on the shirts they wear. The whole movie falls apart and has no real meaning. Really don't get it but with writing like this what is there to get. You are better off passing this by.
Aurelius Duchtius
Super Reviewer
Internet Dating Quotes
There are no approved quotes yet for this movie.
Discussion Forum
Discuss Internet Dating on our Movie forum!