Interview with a Hitman
(2012)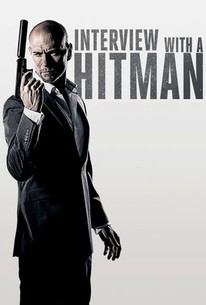 AUDIENCE SCORE
Critic Consensus: No consensus yet.
Interview with a Hitman Videos
Interview with a Hitman Photos
Movie Info
Romanian hitman Viktor rises up through the ranks thanks to his unique talent for killing, but flees to London to join a new syndicate following a betrayal that leaves him marked for death. Amidst this new environment Viktor's lethal skills are sharpened to perfection, but when an encounter with a beautiful woman presents the promise of a better life, he knows that in order to outrun his past, he'll have to stare death square in the eye.
Rating:
NR
Genre:
, ,
Directed By:
Written By:
On DVD:
Runtime:
Studio:
Critic Reviews for Interview with a Hitman
There are no critic reviews yet for Interview with a Hitman. Keep checking Rotten Tomatoes for updates!
Audience Reviews for Interview with a Hitman
½
Good actor and great cinematography, played out story and casting of fight actors who cant fight act.
Jason Kraynek
If this movie wasn't a limited release, overseas film, people would be talking about an Academy Award for Best Picture! On the surface it doesn't look like much and the film also starts out painfully slow, but Interview With A Hitman is an incredible story, with some really imaginative twists in it. The story begins with an aging Director, looking for one more chance to be on top. He finds that chance when one of Interpol's most wanted, a career killer, contacts him, and agrees to tell his story. The Director has to jump through some hoops, but once they sit down, the mysterious man starts to tell the story of his life. The man knows nothing but killing, have working for a variety of organized crime outfits since he was 10 years old. From there, the film plays out like any other mafia film you've ever seen, there are shady deals, rats, set-ups, everything you could possibly want in a film about organized crime. Interview With A Hitman does take place in Europe though, and can be somewhat confusing. Thick accents and weird names make following the story a bit tricky at times, and that's the only reason this film didn't receive 5 stars. That being said, the ending more than makes up for it, with a twist that you will never see coming. Luke Goss (Red Widow, Death Race) stars as this stone cold killer and does an excellent job, in a role that really wasn't much of a stretch for him. He always plays these cold, calculating people, and it wouldn't surprise me one bit if he has killed before, Goss is one scary dude. This is the kind of film that will have you thinking about it long after it's over, something every writer hopes to accomplish. When you're going over the events in your mind days after you've seen the film and you are still in awe of what happened, you know you just saw something very special. Label this one a must see movie, because the story really has everything you could want and more.
Todd Smith
Super Reviewer
One line summary: Mud, in all categories. -------------------------------- Growing up in Romania young Viktor joined organised crime to stay alive and pay off bills. This segment was long, violent without purpose, dreary, boring, and hopefully relevant at some point. Viktor hopes to align himself with a different crime group in the UK after being betrayed by his old group. Lots of fighting and killing ensues. He gets to meet some of his childhood acquaintances, and deal with an old issue or two. Does he do better with this group? ------Scores------- Cinematography: 5/10 Good some of the time, but wobbly more often. The sepia segments I could have done without entirely. There were entirely too many minutes spent where no one is doing anything and the horrid music plays. Sound: 5/10 Yikes. The sound level of conversation tends to be too low, and has accompanying buzz/hiss. This is not an asset. Incidental music is jarring and irritating. Acting: 5/10 Stale, cliched, boring. I did not believe Luke Goss for a minute. Since he is the centre of the piece, that is rather annoying. The other actors do not make up for it. Versus Daniel Craig, or Matt Damon, or Jason Statham, or Brad Pitt, or Gerard Butler, or even Aaron Eckhart, this guy is an emotionless, empty scarecrow to be blown away. I cannot imagine him accomplishing anything useful. Screenplay: 6/10 Long on development, short on delivery.
Ed Collins
Interview with a Hitman Quotes
There are no approved quotes yet for this movie.