Jin-Roh: The Wolf Brigade
(1998)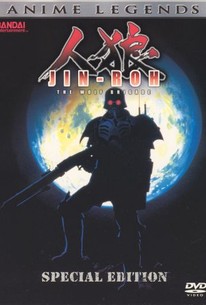 Movie Info
Hiroyuki Okiura and Mamoru Oshii follow up on their landmark animation feature Ghost in the Shell with this despotic sci-fi flick that fuses fascism, Hitchcock, and Little Red Riding Hood. The film opens with a detailed retelling of an alternate postwar Japanese history. A massive industrialization policy sharply separates the haves from the have nots, resulting in crime, protests, and riots. In an effort to curb the power of armed militia groups, the Tokyo City government sets up an elite group of paramilitaries called the Capitol Police Organization. Instead of peace and harmony, the presence of this new force only encourages the terrorists to unify, and full-scale war erupts in the streets. Cut to a street riot in process, and a young high schooler in a red coat making a bomb hand-off. Later, the Capitol Police catch her and her terrorist comrades in the Tokyo sewers. While her cohorts get gunned down mercilessly, the girl -- after the cop nearest to her fails to pull the trigger -- blows herself up instead. The cop, Kazuki Fuse, survives with a few scratches thanks to his stormtrooper-like armor, but suffers both psychological and professional damage. Aside from the mental and career traumas, he is also made the scapegoat for the incident. Soon afterwards, he meets a young lass named Kei Amemiya who says she is the dead girl's elder sister. As the two make furtive efforts toward a romance, Kazuki finds himself increasingly embroiled in a complex web of lies and deceit between the Capitol Police Organization and the Tokyo Police department.
Critic Reviews for Jin-Roh: The Wolf Brigade
Audience Reviews for Jin-Roh: The Wolf Brigade
Unusual for an anime to be so dull and morose. Such a shame.
Marcus Woolcott
Super Reviewer
I wasn't really feeling it. The characters were a bit shallow. A lot more could've been done with the theme wolf-brigade and the red riding hood connection. I would've liked a little more mystery.
Perhaps the plot tries too hard in the middle to give more heart and complexity to its sci-fi premise, but it's psychologically and philosophically intriguing enough to keep it afloat between the action-filled beginning and end. Plus, amazing visuals, which is why most of us watch Anime anyway, right?
Jin-Roh: The Wolf Brigade Quotes
There are no approved quotes yet for this movie.
Discussion Forum
Discuss Jin-Roh: The Wolf Brigade on our Movie forum!