Kamikaze Girls
(2004)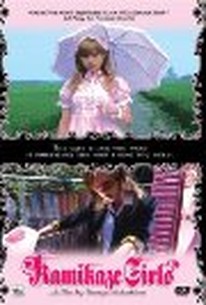 Movie Info
Momoko is a rococo Lolita whose idyllic dreams of Versailles clash sharply with her isolated existence in the Ibaraki hinterlands. When a chance encounter brings Momoko together with head-butting biker chick Ichiko, the quest for a mysterious embroiderer sets the unlikely friends, played by J-Pop stars Kyoko Fukada and Anna Tsuchiya, off on an explosive, pachinko-studded adventure.
People Who Like this movie also like
Critic Reviews for Kamikaze Girls
Audience Reviews for Kamikaze Girls
½
Based off of a novel by Novala Takemoto, Tetsuya Nakashima's Kamikaze Girls is a Japanese comedy that comes full of style.
At first glance, this picture looks like a 1 hour 40 minute girlish movie. Sure, it does have elements of that, but there is much more to the film that makes it watchable by guys and girls alike. The first 15 minutes throws everything on the floor and lays it out just as fast. The pacing is frantic, yet manageable, as the lead character, Momoko, builds up her story. Gradually things settle down, just a bit, as the main plot takes off.
The story of two unlikely friends is good on its own, but Nakashima's directing is absolutely worthy of note. He knows what he wants out of every scene and he gets it. Scene transitions, quirky dialogue, and colorful settings light up the film from beginning to end.
Both the beautiful Kyoko Fukada and Anna Tsuchiya put on stellar performances and they have no problem putting this film on their shoulders. No wonder this film is as good as it is. The supporting cast is also great, despite being overshadowed by the two leads.
Kamikaze Girls is a director's dream that shines on many levels. It is a highlight in Japanese movie making.
So cute and funny. Watched this after Whip It, and they actually go really well together! Both about girl power, both about social minorities, and both move fast and don't really worry too much about a plot. Liked it a lot.
Nicki Marie
Super Reviewer
½
Sometimes animated, sometimes strange, but always entertaining, it's an eccentric film about teens that manages to be surreal, dramatic, and comedic all at the same time. In the end, I can't say if there was anything too deep or substantial about Kamikaze Girls. It's a highly entertaining film with great comedy, but maybe its problem is that it never found much time for anything more in-between the laughs, but damn it looks great.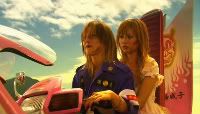 El Hombre Invisible
Super Reviewer
Kamikaze Girls Quotes
There are no approved quotes yet for this movie.