Kongo
(1932)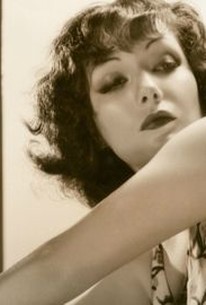 AUDIENCE SCORE
Critic Consensus: No consensus yet.
Movie Info
A remake of West of Zanibar, this strange, gut-wrenching melodrama set in the African jungles, offers a disturbing portrait of a bitter, crippled and insane megalomaniac who vents his rage via mental torture against all those who get too near. Walter Huston plays the madman who lost the use of his legs during a battle with his nemesis Gordon. The accident happened many years ago and since then Huston has dragged himself about in his jungle home making the lives of those around him waking nightmares. He has terrified the local tribesmen into total submission with his knowledge deadly voodoo (he tells them guns are magical instruments). He is even crueler to his fellow Anglos. A young white woman comes to visit one day. Believing her to be the daughter of his arch rival Gordon, he gleefully embarks upon a heavy reign of psychological abuse until the poor girl is nearly destroyed. For more fun, he gets a new doctor addicted to drugs and of course he can also torment the woman who loves him, Velez. The horror continues until Gordon suddenly shows up. Vengeful Huston quickly picks a fight and during the ensuing struggle Gordon tells Huston a bitter truth, one that leads Huston to a horrible realization.
Critic Reviews for Kongo
All Critics (3) | Fresh (3) | Rotten (0)
Basically, it's trashy stuff -- but it's choice trashy stuff. Plus, it's all the more alluring because it came from MGM -- the bastion of middle class morality.
Leeches, slime, 'filthy natives,' human sacrifice, Virginia Bruce's briefly exposed right breast -- 'Kongo' lacks the artistry and novelty of 'Freaks,' MGM's other 1932 pre-code shocker, but it makes up for it in sheer sleazy chutzpah.
Never gets things quite right about all its melodramatics.
Audience Reviews for Kongo
½
Kongo is a brutal and disturbing movie that pushes the limits of film from the thirties; it is a wonder that MGM allowed a movie with this kind of content to be released. By today's standards this movie is pretty tame, but in the context of the time in which it was made the images are shocking. The movie deals with all sorts of topics ranging from racism to drug abuse and the brutality of the death scenes stick with you. The movie is about a deranged and tyrannical man who runs a village in Africa with an iron fist from the security of his wheelchair. He keeps all those around him paralyzed with fear which he perpetuates by performing "magic tricks" like decapitating women and reanimating their bodies. He kidnaps the daughter of his rival, and then terrorizes her and a stranded doctor for most of the film. The treatment of race is a big issue here too which may be a reason why this movie is difficult to find on DVD or VHS. The maniacal madman constantly berates the natives and constantly presumes that "whites" are smarter than "blacks". The movie is a remake of the Lon Chaney drama West of Zanzibar; the difference here being the horror inserted into Kongo's plot. I was completely surprised by this movie; what I expected was another standard 1930's horror flick, but what I received was a compelling movie that kept me up until the wee hours of the morning looking up the history of the film. I highly recommend this movie. "I wouldn't waste Gin on that tribesman, that's kerosene!" Rating: 7 of 10 S!D
Brandon Siddall
Super Reviewer
Kongo Quotes
There are no approved quotes yet for this movie.