The Korean Wedding Chest (Die koreanische Hochzeitstruhe)
(2009)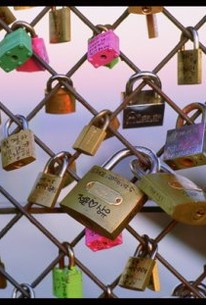 AUDIENCE SCORE
Critic Consensus: No consensus yet.
Movie Info
The traditions of the Korean marriage ceremony and the realities of the 21st century wedding industry find an uneasy common ground in this documentary by filmmaker Ulrike Ottinger. In Korea, there are a number of strict traditions observed in the run-up to a traditional wedding, including a "Wedding Chest" that is prepared by the groom, packed with a variety of very specific gifts for the family, and carried to the home of the bride's parent on his back. There are also meetings between the families that are conducted following an etiquette that was established centuries ago. But as the influence of the West has come to hear on Korea, many couples strive to strike a balance between ancient traditions and contemporary styles and attitudes, and as the wedding planning industry has grown in Korea, professionals try to juggle the needs of both past and present in planning the celebration, often with curious results. While Ottinger treats his subjects with respect, The Korean Wedding Chest takes a witty view of that most common part of weddings -- trying to find a way of making everyone happy, which is easier said than done. The Korean Wedding Chest was an official selection at Toronto's 2009 Hot Docs Film Festival.
Rating:
NR
Genre:
,
Directed By:
In Theaters:
Runtime:
Studio:
Anthology Archives
Critic Reviews for The Korean Wedding Chest (Die koreanische Hochzeitstruhe)
All Critics (2) | Top Critics (2) | Fresh (2) | Rotten (0)
It is a rare chance to see the stunning, quiet work of Ottinger, whose films tell us only what we need to know. Nothing more, nothing less.

Los Angeles Times
Top Critic
Tenderly observed personal documentary on Korean wedding customs.

Hollywood Reporter
Top Critic
Audience Reviews for The Korean Wedding Chest (Die koreanische Hochzeitstruhe)
I should have known right from the start that the filmmaker couldn't deliver a meaningful film when she starts off with a narrated fable of her own. Why would a documentarian need to fabricate a fable about marriage? If you care a whit about the culture you are documenting wouldn't you employ one from the culture you are observing? Far less artsy, I guess. The severe camera "work" (entirely static) makes the film feel, at turns: staged, voyeuristic, superficial, calculating, and ultimately fetishistic. This filmmaker professes to examine old and new rituals, and she does, but by skimming along the surface and narrowly gazing at her subjects she holds them up as oddities and objects of ridicule. People in the theater laughed, but it just didn't feel right to be laughing most of the time. There is an utter lack of context and no understanding of the Korean culture displayed. Despite some beautiful shots and amusing scenes, the film is a disjointed and disengaged tourist's travelogue at best. It's highlight is a game of rock-paper-scissors between two girls at the wedding; the loser gets slapped in the face. The little girl wins and gently cuffs the bigger girl, then the bigger girl wins and smacks the little girl, making her head spin. Looking around at many of the Koreans in the audience after the film, it seemed like they had been smacked, not gently cuffed.
CM Boyd
The Korean Wedding Chest (Die koreanische Hochzeitstruhe) Quotes
There are no approved quotes yet for this movie.