La noche de Walpurgis (The Werewolf Versus the Vampire Woman)
(1971)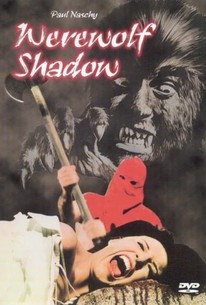 AUDIENCE SCORE
Critic Consensus: No consensus yet.
Movie Info
The fourth film in the series, this movie follows the escapades of Count Waldemar Daninsky, a classy werewolf who is brought back to life by an over-curious doctor. Once free, he finds himself struggling to overcome the vampiric Countess Waldessa, who has taken his young female friend captive.
Critic Reviews for La noche de Walpurgis (The Werewolf Versus the Vampire Woman)
All Critics (2) | Fresh (1) | Rotten (1) | DVD (1)
It's the kind of film you enjoy late at night, especially after a few drinks, but you don't really respect it in the morning.
The plot-heavy narrative throws a half dozen characters into the mix, all of whom are either A) vampire lesbians, B) a werewolf, or C) soon to be dead.
Audience Reviews for La noche de Walpurgis (The Werewolf Versus the Vampire Woman)
Why do I do it to myself? The best part was the beginning and they way the vampires walked, more like floated, that was cool. Other than that it's just another crappy horror flick.
Marion Ravenwood
Super Reviewer
This movie has about 5 Different titles Werewolf Shadow, aka Blood Moon, aka Nacht der Vampire (West Germany), aka Shadow of the Werewolf, aka The Werewolf Versus the Vampire Woman (USA), and Walpurgis Night (Spain) (literal title). This is a Paul Naschy film, one of the greatest European werewolf actors there ever was. The Director is León Klimovsky. This one is about Paul being a werewolf battling a vampire who just happens to be a women. @ women are traveling through the countryside My guess Spain, when they happen to come across a man who is willing to help them, Unknown to them he is a werewolf, he falls in love with one of the girls. So we have a werewolf trying to save his girlfriend from a vampire. Having seen a number of Paul Naschy Films, this one is not the best or the worst, The Werewolf is made up as one of the best I have ever seen. But over all the movie only gets 3 stars.
Bruce Bruce
Super Reviewer
I guess the guy who played the werewolf in this film, played werewolves and other monsters in a few other Spanish horror films. He's got the growl and physicality of a wolf-man, but as a man there's nothing interesting about his character. Vampire women are always supposed to have a seductive quality, but the actresses don't even reach this expected potential. All the performances are of the quality of a bad made-for-tv movie. Another boring, ill-conceived horror pic.
Byron Brubaker
Super Reviewer
La noche de Walpurgis (The Werewolf Versus the Vampire Woman) Quotes
There are no approved quotes yet for this movie.