Leptirica
(1973)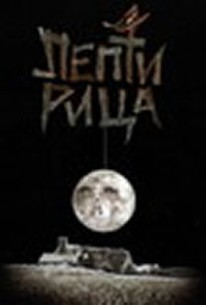 AUDIENCE SCORE
Critic Consensus: No consensus yet.
Movie Info
Story follows young man Strahinja who is in love with a local beauty Radojka, but their relationship has an obstacle - her father Zivan, who considers Strahinja as nothing but a loser. To prove that he's able to take care of himself and his future bride, Strahinja agrees to take vacancy in village mill... But, mill is known as a place where no one meets the dawn alive...
Rating:
NR
Genre:
,
Directed By:
In Theaters:
Runtime:
Critic Reviews for Leptirica
There are no critic reviews yet for Leptirica . Keep checking Rotten Tomatoes for updates!
Audience Reviews for Leptirica
½
Leptirica is a gem of a film. It has such a unique ominous atmosphere filled with creepy sound effects and excellent creature design. It has realistic characters, a very well crafted and always intriguing story, an unexpected use of humor which is so good and it has such a creepy, frightening and wonderfully realized atmosphere making you feel unease. It is a well made, very well shot and wonderfully directed movie and it is to me a Serbian classic that unfortunately never attracted the audience and praise it clearly deserves.
David Lazovic
Leptirica (Djordje Kadijevic, 1973) (note: review originally published 29Nov2008) Leptirica has been something of a legend in the Western horror underground for decades, and it has gained recent caché in the form of an exceptionally high IMDB rating [UPDATE: as of 7Nov2012, the film is still at a very respectable 8.0] coupled with the makers' seeming stubborn refusal to release the film in any form outside the former Yugoslavia; however, a recent version was released to a select few folks with the first English subtitles ever attached to the film, and I was lucky enough to lay hands on a copy a few weeks ago. The story concerns a small Yugoslavian village haunted by a vampire (or the local Slavic equivalent, in any case). In the opening scenes, it kills Vule (Toma Kuruzovic), the local miller, and the village finds itself without a replacement. The town council happens upon Strajinha (Petar Bozovic), who, frustrated in his love for the beautiful Radojka (Mirjana Nikolic) by her domineering father Zivan (Slobodan Perovic), is preparing to leave the town. They convince him to become the new miller by promising him enough of a salary to become moneyed enough to marry Radojka. Meanwhile, the council try to find out who the vampire is, settling on someone who'd died ninety years before and been buried in unhallowed ground. They must find the vampire's grave and put it to rest before they lose yet another miller... Looking at it from a Western perspective (or even an Eastern one these days), Leptirica is a movie made on a shoestring budget, with grainy film and bargain-basement special effects. It's the kind of movie that amateur filmmakers by the hundreds are making in America today, and it has that same indie quality, despite being made for state television. As with the best of the indie films in America, however, Leptirica is marked by a decent amount of solid acting, an excellent sense of pace, and an atmosphere that's saturated by creepiness. This is a movie that desperately needs wider acclaim than it's gotten. It's not easy to find these days, especially if you live in the west, but do your best to hunt it down; it's very good stuff. ****
Robert Beveridge
Leptirica Quotes
There are no approved quotes yet for this movie.