Les Misérables
(1934)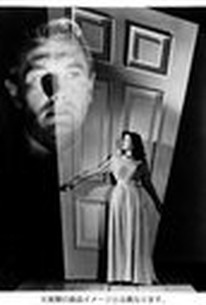 AUDIENCE SCORE
Critic Consensus: No consensus yet.
Movie Info
Les Miserables is perhaps the most frequently filmed novel in screen history. This 1933 French version of the Victor Hugo classic is the most epic in proportion, though the human elements of the story are kept in sharp focus by director Raymond Bernard and star Harry Baur. Baur plays Jean Valjean, an essentially decent man imprisoned for stealing a loaf of bread and transformed into a dehumanized outlaw. His faith in humanity restored by the kindliness of a bishop (Henry Krauss), Valjean goes to a small village to start life anew, but is pursued throughout his life for breaking parole by relentless police officer Javert (Charles Vanel). The various stages of Valjean's life--from convict to businessman to elderly martyr--were bounded by the film's original three-part structure. Part one, Tempete sous un Crane, ran two hours; part two, Les Thenardiers, was 90 minutes; and part three, Liberte, Liberté Cherie clocked in at 95. The American version of Les Miserables was spliced down to 165 minutes, with all three parts combined into one, then was withdrawn to avoid competition with 20th Century Pictures' 1935 Les Miserables. Years later, director Bernard himself pared down his film to two parts: Jean Valjean (109 minutes), and Cosette (100 minutes, with Josseline Gael in the title role). ~ Hal Erickson, Rovi
Critic Reviews for Les Misérables
Audience Reviews for Les Misérables
"Les Miserables" starts with Jean Valjean(Henry Baur) being released from prison after 19 years of hard labor for stealing a loaf of bread, resisting arrest and four escape attempts. The catch is his yellow passport which means he has to check in with every locality he passes through and guarantees he will be shunned by every inn along the way. The exception is Monseigneur Myriel(Henry Krauss) who even forgives Valjean for his attempted theft, throwing in a couple of silver candlesticks in the bargain. In response, Valjean decides to turn his life around, becoming a civic leader and owner of a factory where Fantine(Florelle), a single mother, works. I have only previously seen the 1998 adaptation of Victor Hugo's classic novel, so I am not really an expert on the material. At the very least, this early French language version is different than I was expecting, not least because Baur actually looks like somebody who might have been in prison, not a Hollywood casting call. Some things are familiar, like the singing in this non-musical version. However, in making an epic movie, it takes the idea of sprawling storytelling too far, leaving its main character off the screen for long periods of time, and only giving sporadic glimpses of Inspector Javert(Charles Vanel), making me wonder what the big deal was all about in the first place. A spectacular running battle which takes up most of the third part is only symptomatic in general of scenes that go on too long. And as much history is here, there is just as much melodrama. Sadly, poverty and the suffering of those just released from prison are still very much endemic to society.
Les Misérables Quotes
There are no approved quotes yet for this movie.