Let's All Hate Toronto
(2007)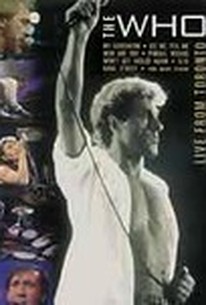 AUDIENCE SCORE
Critic Consensus: No consensus yet.
Critic Reviews for Let's All Hate Toronto
Audience Reviews for Let's All Hate Toronto
½
Disappointingly dull, unfunny, unclever and only at times informative.
Mr. Canadagraphs
Super Reviewer
A decent little doc, but I feel it might be hard to watch if you're (a) born in Toronto and have never lived anywhere else, or (b) have lived anywhere in Canada but never in Toronto. Having grown up outside of Toronto but living here now, this was a good movie to watch and one that I really identified with. It was less factual and serious than I expected, but it was also more fun to watch than I expected, so I guess it balances out. The funny thing about this movie may be the way in which it necessarily plays into the anti-Toronto stereotype: though it's a movie about hating Toronto, it's nearly irrelevant to non-Torontonians, and is, in the end, an admitted reputation-reclamation project that only matters to the centre of its own universe: Toronto. That said, its point is well made: Toronto has not done itself many favours as far as upping its profile to the rest of Canada, and it may just be that no one quite hates Toronto the way that it hates itself - the city is depicted as one with something for everyone that is as a result conflicted, and perhaps paralyzed by it - criticisms come from both sides of every issue, and the city is damned if it does, and damned if it doesn't. Sharp, short movie and worth seeing.
Daniel Perry
Super Reviewer
Let's All Hate Toronto Quotes
There are no approved quotes yet for this movie.