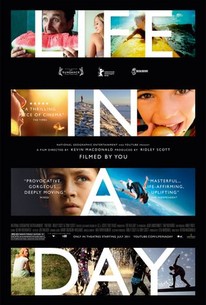 Life in a Day
2011, Documentary, 1h 35m
76 Reviews
10,000+ Ratings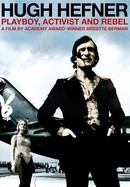 Hugh Hefner: Playboy, Activist and Rebel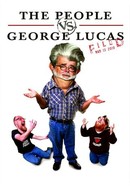 The People vs. George Lucas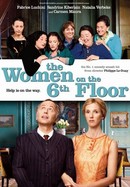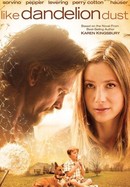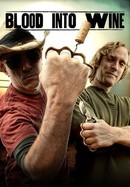 Rate And Review
Movie Info
Filmmakers from around the world chronicle life for future generations.
News & Interviews for Life in a Day
Audience Reviews for Life in a Day
The film's an exercise that probably sounded better on paper.

Like I am fond of saying, some times the simplest ideas are the best which is definitely the case with the highly endearing documentary "Life in a Day" which is composed of submissions shot across the globe on July 24, 2010 and then edited into a manageable and meaningful whole. At first, "Life in a Day" starts in the predawn hours before centering on people waking up and starting their days, with a great edit from a cow being milked to milk arriving on a doorstep. Since this is a Saturday, the emphasis is more on play than work, although there is plenty of that, too, in Dubai, for example. Otherwise, for the most part, the documentary eschews specific locations but we do get Kathmandu, New York, Chicago, Roanoke, Va and tragically enough in Duisburg, Germany where so many lost their lives in that year's 'Love Parade' concert. Otherwise, what is of interest here are smaller personal moments like a first shave, an elderly couple renewing their vows, a first date, a young man coming out to his grandmother and, of course, a wedding proposal. People come and go, mostly not to be seen again, although there is the seriously ill mother and the Korean man who rides his bicycle around the world which best exemplifies the movie's global themes.

A groundbreaking concept that doesn't fully work because you cannot possibly sum up 1) the incredible amount of film in a coherent storyline and 2) the entire spectrum of hum life, emotion, etc. in a movie. However, there is something strangely alluring about watching people across the world live their lives and open themselves up--kind of like why reality TV works

Crowd sourced documentary is always a risk and for that material to be useful there must be a person who knows what he (or she) is doing even before the material was received. And the director Kevin Macdonald was one of those people! Try to select 95 minutes of playing footage from 4500 hours submitted... just in your mind... and you'll understand what a task he had at front of him! At the end we got a documentary which is honest, touching and at moments funny, pulsating with the right rhythm with all of us hooked to the big screen. You'll have to feel good after watching it, and one of the biggest achievements for the director is that he never tried to exploit or make it too sentimental! Everyone knows that I love a good storytelling, and this movie succeeded in breaking all the established rules of the good storytelling but still managing to stay unique and even profound! And everything was done in perfect sync! Concerning the chronology of the film and the order of the clips, Macdonald explained that he let the 300 hours of "best bits" tell him what the themes and structure of the film should be. To the director this film was a metaphor of the experience of being on the Internet. ... clicking from one place to another, in this almost random way...following our own thoughts, following narrative and thematic paths. It was nice to watch it... moving and insightful with fascinating glimpses of how we live our lives in this world... and do not expect this to become classic... it was incredibly inspiring but not enough to stay high in the sky.
See Details