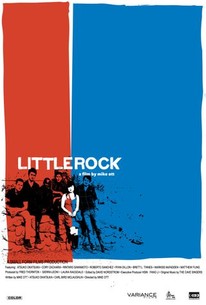 Littlerock
2010, Drama, 1h 23m
28 Reviews
500+ Ratings I Don't Hear the Guitar Anymore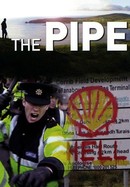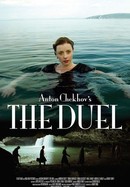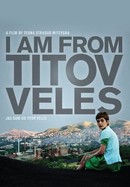 Rate And Review
Movie Info
Vacationing Japanese siblings (Atsuko Okatsuka, Rintaro Sawamoto) become stranded in a California desert town but soon warm up to life in the dusty burg.
News & Interviews for Littlerock
Audience Reviews for Littlerock
In "Littlerock," Atsuko(Atsuko Okatsuka, who also co-wrote) and her brother Rintaro(Rintaro Sawamato) have traveled to the United States from Japan to see Manzanar and perhaps time permitting San Francisco. But their car breaks down, forcing them to wait it out for a couple of days in a small town in California. Making matters worse is the party going on next door to their motel room late one night. When Rintaro does not return from telling them to keep it quiet, Atsuko goes after him and ironically enough finds him making new friends. In fact, they find themselves invited to a party the following night by Cory(Cory Zacharia). "Littlerock" is a pleasant enough slice of life movie that has more to say about America, both good and bad, and sometimes not as subtle as it could, than much larger movies, with a little bit of history thrown in for good measure. First and foremost, what most people conveniently forget is that this is a country of immigrants where knowing English should not be the price of admission.(In fact, I would go one step further to say America should not just be multicultural, but also multilingual.) Atsuko's journey may not be as dramatic as others who have come before her but it is not unimportant that her trip gives her the freedom to make mistakes for the first time without somebody standing over her, as Cory is just slightly more endearing than annoying.

"Littlerock" follows two Japanese siblings, Atsuko and Rintaro; out to experience America fist hand. With San Francisco in their sights, a vehicular breakdown leaves them "stranded" in the sleepy, Southern California town. They soon immerse themselves in a group of seemingly directionless twenty-somethings and Atsuko, unable to speak or understand a word of English, inevitable become the object of affection for a few of her new male acquaintances. "Littlerock" is just about as lo-fi as independent cinema gets, but it nails one thing brilliantly; it makes us feel as lost and culturally isolated as Atsuko and her brother... even though we understand the language of their new confidants. This lack of universal communication and it's frustrations is the reason that the filmmakers decided to tell this particularly low-key yarn, and they nail it. But as per usually in films like this, there are some cringe-inducing performances littered throughout from non-professional or first time actors, and extended scenes (of boozing and booze induced babel) that linger almost Malick style! These scenes are intentional and are implemented to further our connection to Atsuko in particular, but they are nevertheless tedious and even hard to sit through on occasion. There is an indulgence here responsible for extending what is a very good short film into a feature length one. The two Japanese leads (Atsuko Okatsuka and Rintaro Sawamoto) however are very solid, as is Cory Zacharia playing a tragic character in love with Atsuko, but unable to express his feelings to her or anyone else for that matter. These three actors are the backbone of the picture, and are the reason to watch it. Zacharia's performance is quite quirky and off-putting until subtle layers are reveled and we realize we know many a people just like him. For a film so ripe with flaws, "Littlerock" has a conclusion of uncommon emotional weight. It's poetic and quite devastating in it's own way and pretty masterful in it's execution. Director Mike Ott conducts a noteworthy experiment here, but even at a mere 84 minutes it wears out it's welcome. There are so many interesting elements, from it's concept to it's remarkable ending, that recommending it comes easy. It would have garnered an even stronger recommendation as the short film it deserves to be.

It is a slice of Americana that perhaps most Americans would not want to see but Atsuko clearly finds more in a directionless community than any of the sights and sounds of San Francisco. Wonderful personal interactions between characters who communicate without knowing each others' languages.
See Details