Living in Emergency: Stories of Doctors Without Borders
2008, Documentary, 1h 33m
27 Reviews
250+ Ratings
What to know
critics consensus
An unflinching, inspiring look at amazing bravery and commitment, Living in Emergency disappoints only in leaving the viewer wanting more. Read critic reviews
You might also like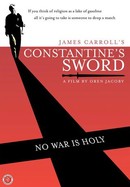 To Catch a Dollar: Muhammad Yunus Banks on America
Rate And Review
Living in Emergency: Stories of Doctors Without Borders Photos
Movie Info
Four doctors struggle to provide care in war zones.
Critic Reviews for Living in Emergency: Stories of Doctors Without Borders
Audience Reviews for Living in Emergency: Stories of Doctors Without Borders
Rather than going in depth, "Living in Emergency" is loaded with examples to demonstrate various ways it is difficult to treat people in poor countries as a doctor who is used to the clinical endowment afforded by wealthy economies. It's so demoralizing, most volunteer doctors don't ever do more than one trip. The movie is perhaps too spread out, following four doctors in four different hospitals and hardly adventuring out from their management of chronic frustrations at day-to-day limitations and defeats, but it succeeds in showing us both the emotional toll of being such a doctor and why some are still able do it anyway.

Doctors working for Doctors without Borders, known internationally as MSF (Medicins sans Frontiers), struggle with the challenges associated with practicing medicine under the worst conditions. I think I've fallen in love with Dr. Chiara Lepora. She evinces everything this film is about: she's strong-willed, caring, and aware of the distance between what is and what should be. And she's kinda hot. But what one leaves with is a recognition of both the pressures associated with this work and the rewards, and for me, Lepora became the metonym for all of this. This documentary displays the poverty, the sickness, and the triumph that working with MSF entails, and the doctors emerge as flawed heroes, which, in this world, are the only real kind of heroes that exists. Overall, I thoroughly enjoyed this film, and if I ever meet Lepora, she's going get my number.

"Living in Emergency" is an insightful documentary about Medicins Sans Frontieres(Doctors without Borders) and their operations, focusing on the critical spots of Liberia and the Congo. The former is pulling itself out of the wreckage after a long civil war while the latter is still a war zone. Despite the risk, there are many doctors who volunteer but few are accepted to work alongside native doctors in their countries. There seems to be little to unite the volunteers except there are a lot of heavy smokers amongst them for some reason. One volunteer said he did not like working in the corporate health care system of the United States. The job is difficult with a typical mission lasting about six months. Very few return for a second one because no matter how hard they try, it is only a drop in the bucket. In many parts of the developing world, there is very little health infrastructure to build on and this is "low grade medicine," oftentimes involving preventable diseases.(One doctor comments that his grandfather would have been comfortable in these surroundings.) Good luck with finding a CT scan but at least I know now what kind of drill bit to use to drill into somebody's head.(By the way, this documentary is not for the squeamish.) Since there are so many people without adequate healthcare in the world, difficult choices have to be made about which countries receive aid. After the screening, a fellow audience member mentioned that he felt sad and angry. I cannot really disagree with him, except to say that I also felt a little hope that there are people like these who are trying to make a difference.
Quotes
There are no approved quotes yet for this movie.