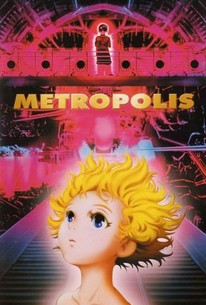 Metropolis
2001, Sci-fi/Anime, 1h 47m
67 Reviews
25,000+ Ratings
What to know
Critics Consensus
A remarkable technical achievement, Metropolis' eye-popping visuals more than compensate for its relatively routine story. Read critic reviews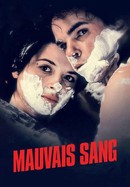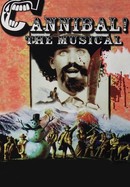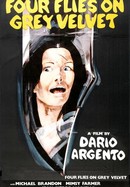 Four Flies on Grey Velvet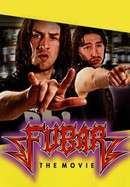 Rate And Review
Movie Info
Visually stunning Japanese anime interpretation of Fritz Lang's classic film, also based on Osamu Tezuka's outstanding 1945 illustrations. A Japanese detective and his young nephew go on the trail of a dangerous scientist, who they discover has created the beautiful Tima, destined to control humanity's future.
Audience Reviews for Metropolis
The storyline and lip-syncing aren't as amazing as the CGI backgrounds and traditional animation blending. But Metropolis is still an enjoyable and above all emotional film for big anime fans and audiences with an open mind for beautiful yet depressing cartoons.

One form of story telling that has, is, and always will be a test of true story telling talent will be animation. When one looks at it, animation will always be a less expensive, more breath-taking approach to films then any live action film can be. One of the best examples will have to come from Japan, their animation style known as anime. Already popular in the States, anime gives people a beyond detailed view into other worlds, creatures, and imaginations behind the people that created them that we can not help but be amazed at. Now, take anime and mix in elements from Fritz Lang's METROPOLIS, Ridley Scott's BLADE RUNNER, and Steven Spielberg's A.I. ARTIFICIAL INTELLIGENCE and what you get is a beautiful film with a plot that, while complex, is nothing that we have not already know. At the helm of directing is the ever wonderful Rintaro. Known for Astro Boy and Kimba The White Lion, Rintaro takes the story and tries to make it move to a certain pace and style. Style, he has that down. Pace, not so much. There are numerous times when the pacing is slow and you would wish it would hurry up. While this is something of a down fall, you have all of that beautiful animation that keeps your eyes glued to all of the 150,000 stills that are in the film and you tend to forget about the pacing. Due to this being a film that was drawn, I am going to have to replace acting with voice acting for this film. In case none of you know, voice acting is when an actor only submits there voice for the characters. In a way, this is more troublesome then acting because you have to think on how you would sound when things like being shot at, being attacked, or even falling would sound like. With me seeing the English audio track for the film, I must admit that it is one of the better films to have good English dub for. Mostly I love not the voices, but all of the additional sounds that litter inside of this film. You hear so many unexpected sounds that you would normally never hear in an animated film regardless if it is the sounds of birds chirping to far off clinging of metal. I have to give props to the people who worked on sound with this film for making it all seem so life life. Next we have the script. Like I have said before, there is nothing new here that was not already thought up of in other films and literature of the science fiction genre. But the one thing I will have to comment on is how well the complexity of the characters were. Going into this film knowing not to expect anything complex with the plot, I am pleased to find out how complex these drawn characters are. I will not say anything for fear of giving away some plot elements, but I will say that you might find yourself getting attached to these characters. Finally we have something that did take me by surprise: the score. Now, answer me this: when was the last time you heard an original Dixie Land/ Jazz score in a film? Well, this film's entire score is this fresh Jazz music that really gave the film a nice bonus while setting the tone for probably one of the greatest tributes to Stanley Kubrick's DR STRANGELOVE, OR: HOW I LEARNED TO STOP WORRYING AND LOVE THE BOMB. Overall, this is a beautiful film that might surprise some audiences if they watch it with no expectations. Just, do not think that this is a remake of Fritz Lang's masterpiece.

A sort of different movie experience, but still a pretty good one. Overall Rating:67

Interesting. I enjoyied the overall art Deco 1930's style and music of the film and characters, but the story was just okay.
See Details