Motherland (Enat Hager)
(2010)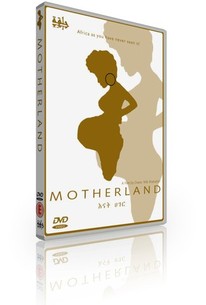 AUDIENCE SCORE
Critic Consensus: No consensus yet.
Movie Info
Motherland (Enat Hager) is a bold, epic journey through Africa with a authentic African voice. Fusing history, culture, politics, and contemporary issues, Motherland sweeps across Africa to tell a new story of a dynamic continent. From the glory and majesty of Africa's past through its complex and present history. Motherland looks unflinchingly toward a positive Pan-African future. With breathtaking cinematography and a fluid soundtrack sculpted by Sona Jobarteh, Motherland is a beautiful illustration of global African diversity and unity. From the acclaimed producers of the multi-award winning 500 Years Later, Motherland is Directed by Owen 'Alik Shahadah and produced by M.K. Asante, Jr. -- (C) Official Site
Critic Reviews for Motherland (Enat Hager)
There are no critic reviews yet for Motherland (Enat Hager). Keep checking Rotten Tomatoes for updates!
Audience Reviews for Motherland (Enat Hager)
Motherland is a beautifully crafted, ambitious production that critically and unapologetically examines the beautiful complexity of African culture. Destined to become required viewing for students of African civilizations, history, politics, economics and religion, it is massive in scope. Be prepared to learn volumes. I really loved this film and like 500 Years Later it is a MUST see, once in a lifetime type project.
Hakim Alaji
There is no film on the African condition like Motherland, which not only does justice to the legacy of enslavement by hitting each issue on the head but weaves them together in a seamless interconnected theme If ever there was a film that could be called the greatest social African documentary this would be it. As never have I seen one body of work which chronicles in a cohesive way the collective history of African people in the Diaspora in context and with dignity. Not only does Motherland document it lays pathways for solutions to the crisis, the film takes responsibility for not only being a mirror on a problem but more than that. This is why it is more than a film. And interesting enough even as just a film it is an amazing piece of visual work, with cinematography rich in African culture, the techniques employed expand the visual expectation and build solid arguments beyond emotion but with full emotion and African aesthetic .
ocacia askia
Motherland (Enat Hager) Quotes
There are no approved quotes yet for this movie.
Discussion Forum
Discuss Motherland (Enat Hager) on our Movie forum!