My Neighbor, My KIller
(2009)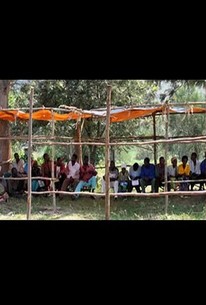 My Neighbor, My KIller Photos
Movie Info
In 1994, following a civil war in Rwanda, fighting between Hutus and Tutsis (the African nation's two main ethnic groups) reached a bloody peak when following the death of President Juvénal Habyarimana, Hutu militias, armed with clubs and machetes, began a wave of violence that left as many as 800,000 Tutsis dead. Fifteen years later, Rwanda is still coming to terms with this shocking act of genocide, and filmmaker Anne Aghion, who has made several films about the violence in Rwanda, explores a new movement toward justice and reconciliation in this documentary. In the wake of the killings, a large number of people suspected of taking part in the executions were imprisoned, but many were released due to lack of evidence. Under Rwanda's new leadership, communities are permitted to hold Gacacas, tribunals open to the public in which suspected murders face the family and friends of people they are believed to have killed. While many of those standing before the public hearings deny their actions, others are willing to finally confess to their crimes, and by bringing their suspicions into the open, the accusers can hopefully begin to heal their emotional wounds. My Neighbor, My Killer was an official selection at the 2009 San Francisco International Film Festival.
Critic Reviews for My Neighbor, My KIller
Audience Reviews
There are no featured reviews for My Neighbor, My KIller at this time.
My Neighbor, My KIller Quotes
There are no approved quotes yet for this movie.