Nailbiter
(2012)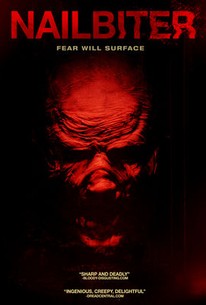 AUDIENCE SCORE
Critic Consensus: No consensus yet.
Movie Info
A raging tornado forces a family to seek shelter in an abandoned storm cellar that's home to an otherworldly evil. Once the storm blows over, the real nightmare begins.
Critic Reviews for Nailbiter
Audience Reviews for Nailbiter
On paper, Nailbiter is actually pretty great. In practice though, the premise is let down by your average low-budget issues, the number one problem though, is the acting; ranging from regular-bad to laughably-bad, Nailbiter's acting calibre certainly detracts from what might have been an interesting and original horror.
This is by far one of the worst films I've seen, definitely the worst film this year. There were some good intentions but didn't execute well. Actors were terrible, definitely made the film "Scary" to watch, plot was non-existent, special effect was crap, you really can't see anything in the dark can you. The limited budget forbade the viewers to see the monster as a full. Everyone was reading lines, the lighting was used so badly it hurts my eyes. The setting didn't make any sense, why would someone put a bunch of weapons in a cellar?? The deaths were unsympathetic, the ending was random, I didn't bit my nails at all, checked my watch more than 30 times for sure. Trust me, this is a massive time waster, please don't bother getting this film.
Sylvester Kuo
Super Reviewer
Nailbiter Quotes
There are no approved quotes yet for this movie.