What to know
critics consensus
Robert Altman captures the bravado and cynicism of the American dream in Nashville, a sprawling epic bursting with vivid performances and an unforgettable soundtrack. Read critic reviews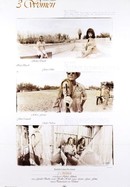 All the Mornings of the World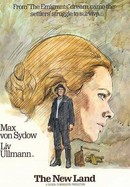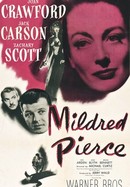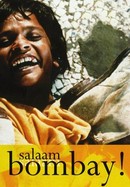 Where to watch
Rent/buy
Buy
Buy
Rate And Review
Movie Info
In this acclaimed Robert Altman drama, the lives of numerous people in the Tennessee capital intersect in unpredictable ways. Delbert Reese (Ned Beatty) is a lawyer and political organizer who is having difficulties in his marriage to Linnea (Lily Tomlin), a gospel vocalist. Other performers heavily featured in this renowned ensemble production include country singers Barbara Jean (Ronee Blakley) and Connie White (Karen Black), who are rivals in the city's thriving music scene.
News & Interviews for Nashville
Audience Reviews for Nashville
This film has a severe case of ADHD.

Looking at those heels under the microphone in this poster, and the heels under the peace hand in the poster for "M*A*S*H", it would appear as though Robert Altman had about as big of an obsession with legs as, well, I do. ...So, uh, yeah, anyways, if I can get to my obligatory song reference, I'm going with, "Going back to Nashville, thinking about the whole thing; guess you gotta run sometimes", even though there are plenty of songs about Nashville to make reference to. Nothing says musical quite like Nashville, yet in a discussion of a lively musical, of all songs I could have made reference to, it was a folksy ballad by David Mead that's almost 30 years younger than this film. Well, shoot, Nashville is best known for its country, and considering that the '70s still had a little bit of that tasteful, old-fashioned and, well, less lively "country" that Nashville is grunting out nowadays, I don't know how upbeat you can make the numbers in this film. After that minimalist Leonard Cohen soundtrack "McCabe & Mrs. Miller", I don't know if I can entirely trust Robert Altman to turn in the most colorful tunes. Shoot, this film is over two-and-a-half hours long, so these numbers better be livelier than an old Leonard Cohen or a new David Mead ballad, because it sounds like the plot is aimless enough. Well, sure enough, this film, while not especially rewarding, is pretty fun, despite taking its sweet time to wander along a path that isn't even wholly original. Well, although this narrative hits its share of tropes, I don't know if this film is so much formulaic in structure, as much as it feels formulaic, almost lazily succumbing to the almost tired tone and flavor of other epic ensemble comedies of its nature, yet still not embracing that sort of color as it probably should. The film has the potential of being something like "It's a Mad, Mad, Mad, Mad World", and is considered a comedy-drama, something that it is too tonally uneven to effectively be, breaking up lively, if not somewhat cheesily surreal black humor and satire with quarter-baked tensions over conflicts and characterizations which are themselves questionable. The film's storytelling is nothing if not overblown, except in its depths and subtlety, which stand as the most glaring reflections of the natural shortcomings of this actually thin story concept of little consequence which works so blasted hard to compensate for the limitations of its subject matter with excessive plot layers. Following 24 main characters with various stories of varying themes, this film tells way, way too many stories of limited consequence to keep up with, being terribly uneven in focus, due to its being so overdrawn with segments whose presence to begin with reflects a serious bloating. The film's runtime clocks in around 160 minutes, and, well, to be blunt, that is [u][b]way too blasted long[/u][/b], being achieved largely by the aforementioned excess in material, and partly by filler which ranges from overlong song performances, to mere meanderings which would be easier to embrace if they weren't kind of dull. Yes, this film is dull, at least at times, of which there are enough for you to settle in and focus on the limitations of the story concept, and the inconsistencies of its telling, until too much momentum is lost for the final product to achieve the particularly fulfilling state that it perhaps could have achieved. Nevertheless, the film entertains so much that it comes to the brink of rewarding, at least being fulfilling as a portrait on the Nashville music scene. Now, with all of my joking about how this film's musical numbers better be lively if they're going to occupy some of the runtime, seeing as how this film isn't as flamboyant as it perhaps could have been, there are no song and dance routines to drive storytelling, but rather, prominent performances of the country and gospel tunes which define the Nashville music scene, and whose genuineness defines the taste of this musical. Sure, the tunes aren't particularly exciting, not unlike, well, Leonard Cohen's soundtrack for "McCabe & Mrs. Miller" (Wow, I underestimated how subdued Robert Altman can get), but they play a key role in bringing life to this film as an entertaining and faithful tribute to the capital of southern American music. Still, this film is mostly about, not so much the music, but the characters of Nashville, taking on a simply unreasonable amount of plot branches and never getting very heavy with any of them, until it comes out both thin and overblown, yet by no means colorless, for each layer of this pseudo-epic of an ensemble satire-drama is reasonably interesting, with memorable leads who are all well-portrayed. This cast isn't given much to do, but for all of its members to deliver as best they can is impressive, for just about everyone features his or her own distinguished charisma to sell the dynamicity of this overblown, yet thankfully not monotonous ensemble piece. The performers are at least worked with very well by Robert Altman, who, as director, takes a surprisingly subdued approach that gets a little bland when material starts to lapses, but graces the film with a consistent sophistication which helps in making it compelling enough to border on rewarding, and rarely dulls things down too much, due to the film's rarely losing material to draw upon. Joan Tewkesbury's script is exhaustingly overblown in structure, to the point of being uneven in tone, believability and focus, while never getting ambitious enough to transcend certain conventions, but it remains fairly sharp more often than not, drawing many a distinguished, memorable character for the performers to portray so charismatically, while delivering on plenty of witty humor and biting satire for Altman's direction to grace with subtlety. What is done right and done very well in this epic of an ambitious satirical comedy, and although the excess wears you down enough for the final product to fail at fulfilling its full potential, - no matter how limited - entertainment value keeps consistent enough to endear, even if it doesn't quite reward. When the music finally died down, the film, with a rather formulaic feel, takes way too long to travel down a path which is inconsistent in tone and focus, yet still not overblown to the point of putting all that much meat on the bones of a somewhat inconsequential plot, whose color is still done enough justice by a solid soundtrack and cast, and clever direction and writing for Robert Altman's "Nashville" to stand at the brink of rewarding with its entertainment value and intelligence as a massive, if improvable tribute the music and other characteristics of the lively city of Nashville, Tennessee. 2.75/5 - Decent

If Altman had never made the masterfully haunting and psychologically disturbing nightmare called <i>3 Women</i> (1977), <i>Nashville</i> would undoubtedly have been his masterpiece. <i>Nashville</i> is a triumphant juggernaut derived from two main influences, in my humble opinion: a) that of the cinema that reflected the American counter-culture, more specifically during the last years of the 60s, and b) the cinéma vérité style. As a mix of both, and emphasizing the latter, <i>Nashville</i> is one of the first renowned celluloid masterpieces to present interrelated stories in a fragmented way for finally bringing them all to a common denominator with a large-scale event. In this case, that denominator is placed in the climax. With its anecdotic composition, the film, with the aid of <i>Short Cuts</i> (1993) nearly 20 years later, would execute a huge influence on American filmmakers from Quentinn Tarantino to Paul Thomas Anderson, which would afterwards propagate through the world of moviemaking. That's how big the film is. The film feels extremely naturalistic in its free-flowing narration of a number of facets of a town with a representative cultural element: country music. That element is capable of speaking a common language that can unite such a vast array of peculiar and contradictory characters: the misunderstood and frustrated star, the unsuccessful aspirational star, the almost-pantheist and foolhardy reporter, the ones hungry for power and fame, the consummerist media, the runaway wife with dreams of stardom, the junkies, the entertainment industry managers, the party guests, the party hosts, the musicians, the black and the white, the religious and the non-religious, the fundamentalists and the open-minded, the enamoured and the perverted, the drunkards, the parents and the children... In the end, the power of music and its cultural background proves itself to be capable of standing above any political inclinations, which is an area that evidently doesn't suit their interests. Working fundamentally as cinéma vérité and disguised as a documentary filming its characters like if they were unaware of the presence of cameras everywhere, <i>Nashville</i> is cinematic brilliance, which could be even labeled as experimental given the time. Altman's scope is tremendous, and proportionally committed at representing, as realistically as possible, the ups and downs, the anecdotes, the ironic situations, the frustrations, dreams, desires, meetings, formal and accidental gatherings, moving from one event to the next, predicting Linklater's future narrative structure, such as in <i>Slacker</i> (1991) and <i>Waking Life</i> (2001). However, it is principally an all-embracing work of art, featuring outstanding songs wonderfully performed, and faithfully representing its culture, as well as the impacts it has in its willing participans during their everyday lives. Although it may be simple to draw some valid points referring to possible complimentary subtexts regarding the power of media, the repercussions of fame, power and stardom, fanatic tendencies in the masses, and the impact of a culture in the way we perceive art and life, I think that Altman's purpose was to discover the amount of messages hidden between lines that could be obtained with an engrossingly realistic form of cinema, and how the characters could evolve more naturally if given a more tangible environment. It is no surprise, therefore, that the situations feel real, the jokes become funnier and the dialogues more authentic. It is a nonstop showdown between realistic scenarios and exaggerated characters in a lively setting full of energy. It is incredible how much Altman is willing to pay attention to the little details, because every single scenario has people talking or doing things. The movie literally becomes alive, and we are granted an omniscient Big Brother power to witness it all and put the collage together to get a broader look at the whole picture. Kaleidoscopic galore and a grand scope... Altman is a genius, to say the least. This is one of the best U.S. projects of its decade. 98/100

A clever, well-paced satire about country music and politics taking place on a weekend in Nashville, TN. Amidst the backdrop of an upcoming election, a country music festival takes over the town while a multitude of characters are detailed, all seeking happiness. A tale of manipulation and false expectations concerning fame and celebrity, director Robert Altman's masterpiece is an indisputable triumph of satirical sadness. It is a dark, somber movie, but one that is phenomenally acted and written, which keeps its audience's attention throughout its demanding near three-hour running time. Keith Carradine and Barbara Bixley shine brightest in terms of performances, but really this is an ensemble effort with an ending that is unexpected, and utterly brilliant.
See Details