Night Buffalo
(2006)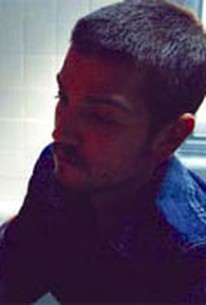 AUDIENCE SCORE
Critic Consensus: No consensus yet.
Movie Info
The Night Buffalo is the latest work by Guillermo Arriaga (his first as a screenwriter/producer) and Jorge Hernandez Aldana, who is making his feature directing debut. This stunningly evocative story of romantic disillusionment and betrayal promises that this new collaboration will be as accomplished as Arriaga's previous endeavors.Driven by an exceptionally potent performance by Diego Luna, an actor of amazing discipline and daring, The Night Buffalo is the story of Manuel, his best friend Gregorio, and their shared girlfriend. When Gregorio enters a psychiatric hospital to deal with his schizophrenic nightmares, his girlfriend, Tania, and Manuel begin an affair behind his back. And although after Gregorio's release the two friends temporarily reconcile, tragedy ensues, and Manuel seeks solace in the arms of a series of friends and acquaintances. Male culture, the fickleness of love, and desperate searching by lost souls are only some of the subjects this highly erotic, superbly photographed depiction of young lovers touches upon. As despicable as the behavior of this very dysfunctional community is, the need for love and absolution is relentless. As a treatise on the cognitive dissonance of romance, The Night Buffalo is pure and powerful storytelling. It may show us things that we don't want to see, but it will eventually lead us to a fuller understanding of the mysterious power of love. -- (C) Sundance Film Festival.
Rating:
NR
Genre:
,
Runtime:
Critic Reviews for Night Buffalo
All Critics (3) | Top Critics (2) | Fresh (0) | Rotten (3)
Too much sex and not enough humanity makes a dull film.
Hollywood Reporter
Top Critic

Aburrida, pretenciosa y sin mayores aportaciones al cine actual, es uno de los fracasos más estrepitosos del cine mexicano en los últimos años.

Audience Reviews for Night Buffalo
El objetivo de este post es que ni se les ocurra por chiste, casualidad o lo que quieran ir a ver El bufalo de la noche es la peor porquería que pudo haber exhibido un cine, a continuación el por qué. El búfalo de la noche trata de que Manuel, amigo de Gregorio aprovecha la esquizofrenia de éste último para bajarle a su novia y de la tormentosa relación que estos tienen a partir del suicidio de Gregorio. Ok se las voy a platicar POR QUE NO QUIERO QUE VAYAN A VERLA, así que si quieren verla de todos modos ya no lean apartir de aquí. La película es una especie de mezcolanza entre el pasado y el presente, los que puedes diferenciar por la barba del Diego Luna. Empieza con la salida del psiquiatrico de Gregorio y su suicidio luego explican como fue que empezó su enfermedad, puedes ver como le explica a Manuel (Diego Luna) que una tijerilla se le metió al cuerpo y de ahi en adelante sigue alucinando a estos insectos, le habla también del búfalo de la noche, que si eres inteligente te darás cuenta que el búfalo no es más que una metáfora de su novia Tania, le dice que el búfalo de la noche respira en su cama y que pronto matará a uno de los dos. Después de su muerte a Manuel le empiezan a llegar cartas diciendole que el Búfalo de la noche ahora sueña con él y pronto enloquecerá también. (Por cierto, el que le manda las cartas, estuvo en alguna clase conmigo en el Tec) La descripción suena chida, se me antojan muchas formas de haberlo hecho mejor pero en este caso no fue bien contada en la pantalla grande, la trama no tiene ni pies ni cabeza y ni si quiera fue ejemplificada correctamente la analogía entre el búfalo y Tania y mucha gente no lo entendío, por lo que la película se pierde en escenas sin sentido como el abuso de las escenas de sexo, las cuales son tantas y sin ninguna justificación, que cae en lo vulgar, el desnundo de Camila Sodi solo fue eso, nadamás salió 5 minutos solo para desnudarse y fue todo lo que se vió de ella, totalmente de a gratis. Fueron tan desagradables y explicitas las escenas, que hasta pasaron una en la que la chava orina sobre su pareja, sin ningun porqué. Hubo tanto sexo que en vez de llamarse El búfalo de la noche, debió llamarse "El p*t* de Diego Luna". . asqueroso. Algo que en lo personal me molestó mucho fue la dirección de cámaras, parece que está hecha con una sola cámara que se mueve tanto o peor que la de Blair withc project, es muy molesto que nunca está estable, el ambiente visual oscuro y deprimente como siempre y lo que más detesté fue la actuación de Diego Luna, en serio quien demonios le dijo a ese cretino que sabe actuar?? Por que lo contratan en películas como The Terminal?? Debe tener muy buenas palancas, por que su actuación en las tres o cuatro películas que he visto de él es siempre igual, totalmente tediosa, todos y cada uno de sus dialogos los dice exactamente igual, no le da entoncación a su voz, no le imprime sentimiento, es gris, plana, no expresa absolutamente nada, NO ACTUA, me resulta muy desagradable. Todo eso sumado a que los dialogos eran patéticos, por ejemplo: Tania: - Me hago bolas, no se que me pasa. Manuel. -Yo también me hago bolas. Tania. -No, tu no te haces bolas. Asi como lo leyeron, a diferencia que tardaron como 5 minutos en decirlo. Lo más triste de todo es que los mexicanos pagaron con sus impuestos esta película, ya que fue patrocinada por un fondo del gobierno para apoyo del cine. En fin, PORFAVOR LES RUEGO QUE NO VAYAN A VERLA, no debemos darle un solo peso más a estos farsantes que solo sirven para hacer MIERDAS que nos dejan mal internacionalmente. Al contrario, pienso que hasta deberían multarlos por ese fraude. Disculpen la palabra, no acostumbro decir maldiciones aquí, pero es el único adjetivo que se merece esta porquería. :rotten:
Alberto Rodriguez
Night Buffalo Quotes
There are no approved quotes yet for this movie.
Discussion Forum
Discuss Night Buffalo on our Movie forum!