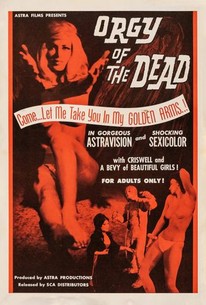 Orgy of the Dead
1965, Horror, 1h 30m
5 Reviews
1,000+ Ratings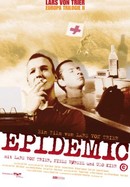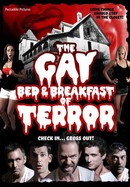 The Gay Bed and Breakfast of Terror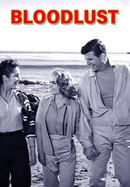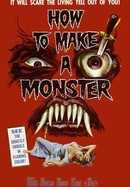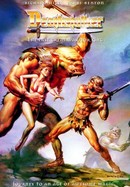 Rate And Review
Movie Info
A captive couple watch as half-naked ghouls dance for their gleeful emperor.
Audience Reviews for Orgy of the Dead
I tried, okay. I almost made it half way through.

Good God! I think this may one of the most ridiculous and definitely one of the worst movies I've ever seen. Plan 9 was pretty bad, but it was at least quite entertaining. This may only be a nudie film, but even jiggling titties get boring after a while. I got give them some credit though, I mean, the theme dances just show they put a tad bit of effort into things. Wood only wrote it (based off of his novel!), but this has his name and style all over it. I should give this movie a lower rating, because it really is poorly made, but the women are attractive and the music,as absurd as itis, is actually not bad- and certainly entertaining. I watched this one sober, but I think it would probably improve if I were drunk or high. That's probably the only way I could really appreciate this absurd mess.

What do you think wolfman? This movie will make you want to remove your eyes. You were warned.

Ed Wood isn't in the credits, but he MUST have had a hand in this. A monster movie with strippers...or is it a stripper movie with monsters?Apparently the film soundtrack is different from what the dancers were hearing, because they don't seem to be in time with the music. Maybe they're just that bad of dancers.
See Details