Pearl Jam: Single Video Theory
(1998)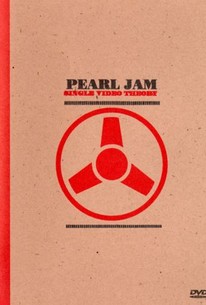 AUDIENCE SCORE
Critic Consensus: No consensus yet.
Movie Info
With the possible exception of R.E.M., Pearl Jam are the most principled American rock band to regularly visit the Top Ten in recent years, and one of the few Seattle bands to survive the collapse of grunge rock's 15 minutes of fame. Single Video Theory features interviews with the camera-shy band and footage of Pearl Jam rehearsing new material (which emerged on the album Yield). Songs include Brain Of J, Wishlist and Do The Evolution.
Rating:
NR
Genre:
,
Directed By:
In Theaters:
On DVD:
Runtime:
Audience Reviews for Pearl Jam: Single Video Theory
½
This is a fine example of the band showing you behind the scenes of the making of the alblum Yield. Every song from the record is on here with the band performing them and also interviews from Jeff, Mike, Stone, former drummer Jack Irons and Vedder.
Rory Sheehan
It was a long time coming, but I finally found and bought Single Video Theory last year (at the EMP store). I had heard a lot of great things about it, and wanted to see it for myself. The movie/documentary more than lived up to its hype. The film/docu. combines footage of the band performing/recording and candid interviews with each of the five members of Pearl Jam. The performances (of all the songs from their album Yield, except Push Me Pull Me, Pilate, and Red Dot - the latter was played in the credits) are all amazing, and just as good as the fans have come to expect from such a revered and great band. The interviews were all serious for the most part - not serious as in you-feel-like-frowning serious, but not exactly laughing either, though I did chuckle at the part where Eddie blamed Stone, saying that Stone was "the problem" (and, of course, I had to say "Dammit Ed, don't blame it all on my Stoney!") There are no real 'videos' to speak of in this DVD/VHS. MTV/VH1 (or any other music video station) could've used any of the performance footage for a vid, but they didn't - so don't complain about how Pearl Jam doesn't release any videos: they do, MTV just doesn't play them! (VH1 either, for that matter). Anyway, pick this up the next time you see it. It is an essential part of a Pearl Jam fan's collection.
Karla Rowberry