Prix de beauté (Miss Europe) (Beauty Prize Miss Europe)
(1930)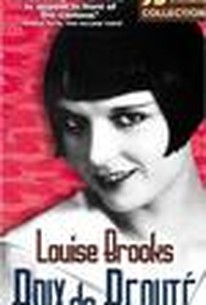 Prix de beauté (Miss Europe) (Beauty Prize Miss Europe) Photos
Movie Info
The French Prix de Beaute stars cult figure Louise Brooks as a nondescript typist for a Parisian newspaper. On a whim, Brooks submits her photograph to the Miss France Contest. To everyone's amazement--and her boyfriend Andre's (Georges Charlia) displeasure--she wins the contest, and is sucked into a whirlwind of photo ops and interviews at the Miss Europe contest in Spain. Here she is confronted by Andre, who angrily demands that she give up this foolishness and return home. But the lure of fame and fortune is much too strong, and before long Brooks has signed a movie contract. The heart-stopping tragic climax brilliantly juxtaposes the image of the dead Brooks with her "live" screen image. Not as highly regarded as Louise Brooks' German films for G. W. Pabst, Prix de Beaute nonetheless succeeds in terms of visual dynamics and the naturalness of the star's performance. Available in both sound and silent versions, the film never received a formal American release. Augusto Genina replaced the film's original director Rene Clair during the pre-production stages. ~ Hal Erickson, Rovi
Critic Reviews for Prix de beauté (Miss Europe) (Beauty Prize Miss Europe)
Audience Reviews for Prix de beauté (Miss Europe) (Beauty Prize Miss Europe)
½
You've seen the themes before in different movies, the story of a girl who wins a beauty contest but her boyfriend doesn't like her being stared at by all those men. She marries him, but misses being a star. The actors are okay, and the story is interesting, but towards the end it feels long.
Prix de beauté (Miss Europe) (Beauty Prize Miss Europe) Quotes
There are no approved quotes yet for this movie.