Puce Moment
(1949)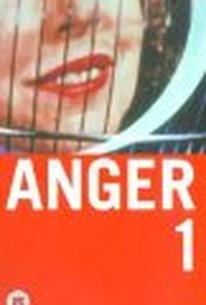 AUDIENCE SCORE
Critic Consensus: No consensus yet.
Movie Info
Long before Kenneth Anger's book Hollywood Babylon appeared in France in 1963, Anger had worked on a film script about the glamour, decadence, and decline of Hollywood entitled "Puce Women." Only the first part of it, six-and-a-half-minutes' worth, were actually filmed. The film opens with the camera soaring through an extraordinary array of costumes, finally coming to rest in the lair of a Hollywood starlet who knows how to wear them (played by one of Anger's cousins, Yvonne Marquis). The camera focuses lovingly on the apparel, how it is worn, put on, and taken off; an early manifestation of an Anger trademark would find further development in films such as Scorpio Rising. For many years Puce Moment was shown with the Overture to Verdi's opera I Villi, but in 1966 Anger added a newly made soundtrack consisting of an intriguing folk-rock score by the otherwise unknown Jonathan Halper.
Audience Reviews for Puce Moment
I don't know if there is too much to this short by Kenneth Anger, but I also don't know if Anger wants us to think there's anything deeper past the facade he presents: a bunch of dresses are shown one by one, floating like ghosts, and then the woman is trying the dresses on, puts on her pointed fashionable shoes, and then is taken along while lying back on a couch through light and dark until she's on a roof. I wish I knew what the word 'Puce' meant before watching the film (looking it up in French it means 'flea', so is it related to fleas somehow, or a flea circus, I don't know). It doesn't seem to have much to relate to this - maybe because dogs appear near the end who are leading along the woman - but that's fine, I suppose. I didn't watch this first among the Anger films in his collection, and I think Scorpio Rising, Rabbit's Moon and even the hallucinogenic Lucifer Rising offer more meat on the experimental bones than this. It's also hard to judge it as its own thing as Anger went back to re-dub the original version he shot and he put Jonathan Harper folk songs over it, which... was the wisest decision he made as it turns this into something that is out of time, as it's clothes from the silent film era (via his grandmother who was a designer), an actress and setting and film stock that's late 1940's (in color! and not bad stock at that), and music from the 60's. This ends up being a keen music video, and of course it shows how vital Anger was with putting images to music. But apart from that it's not something that yells "watch this over and over" (unless, of course, you love the songs beyond measure or the clothes or whatnot). Maybe if Anger had had the money to do what he wanted it'd be something more than these fragments stitched together.
Jack Gattanella
If you like experimental films or Anger's other films, you will be very interested in this one too. If you're like me and can't stand having to sit through experimental stuff, skip this one too, if you're even reading this.
Really easy to watch and light for Kenneth Anger, but he really has a hard time finding the middle ground in his messages. I'd love to see something by him that's not obvious beyond belief. This piece just loves to make fun of fashion and vanity, there's no other possible conclusion. The visuals make the movie what it is, but I just couldn't say it's my taste.
Conner Rainwater
Super Reviewer
Puce Moment Quotes
There are no approved quotes yet for this movie.
Discussion Forum
Discuss Puce Moment on our Movie forum!