Punished (Bou ying)
(2011)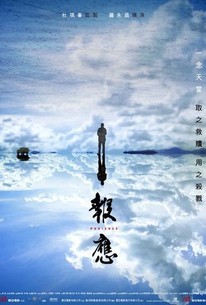 AUDIENCE SCORE
Critic Consensus: No consensus yet.
Punished (Bou ying) Photos
Movie Info
Longtime Johnny To collaborator Law Wing-cheung directs this fast-paced thriller about a wealthy real-estate tycoon who vows to avenge the murder of his daughter at the hands of vicious kidnappers. Wong Ho-Chiu (Anthony Wong) lives a life of luxury, but that life is turned upside down when his daughter Daisy (Janice Man), a notorious party girl and cocaine addict, is abducted for ransom. By the time Wong pays off the kidnappers and tracks down his daughter, however, it's too late: Daisy is dead, and her kidnappers have fled. Enraged, Wong instructs his loyal bodyguard Chor (Richie Jen) to track down the thugs, and execute them on camera. When Chor works his way to the top of the list of perpetrators, Wong steps in to finish the job himself, only to make a shocking discovery that changes his perception of the entire, tragic incident.
Critic Reviews for Punished (Bou ying)
Audience Reviews for Punished (Bou ying)
Amazing Hong Kong crime thriller. Law Wing-Cheong has always been a capable and proficient director, and he brings that professional worksmanship to Punished. The film's few action scenes are well-staged if a bit flat, and Law gets solid performances from his cast. As the ruthless businessman and tyrannical father, Wong walks a thin line between protagonist and villain. And with his years of experience in such roles, Anthony Wong manages to play the tyrant and get our sympathy too. For me the surprise here is Richie Jen who imbues Chor with the sense of unfailing loyalty and calm menace requisite of his role as the punisher. Janice Man is nicely high-strung as the spoil brat daughter while Maggie Cheung Ho-yee is impressive as the loving wife and tolerant stepmother. I had expected a few wild twists in the movie but the fact that the screen-writers resisted the temptation to hype up the plot is a credit to them. There are some minor flaws in the plot but on the whole, it is an engaging study of an individual's brand of crime and punishment.
Dean McKenna
Super Reviewer
As far as Hong Kong crime thrillers go, Wing-cheong Law is no stranger. Therefore, it is of no surprise that Punished is one solid production.
Strolling along at a somewhat leisurely pace, Punished avoids disappointment with its kidnapping/revenge storyline. Pieced together with multiple subplots, there is enough to occupy 90 minutes of screen time.
The plot has all the makings of an action-oriented picture, but this film avoids that, in turn electing to focus on and build characters. That isn't to say that the action and violence are completely absent; just limited in quantity when looking at things as a whole.
Thanks to the fatherhood theme, Anthony Wong ends up as a suitable choice for the principal character. With a supporting role that holds a lot of interest, Richie Ren stands out just as much as Wong. Janice Man, Maggie Cheung, and Candy Lo successfully make up the integral female cast of characters.
Overall, Punished stays true to its title and is a recommendable thriller out of Hong Kong.
Punished (Bou ying) Quotes
There are no approved quotes yet for this movie.