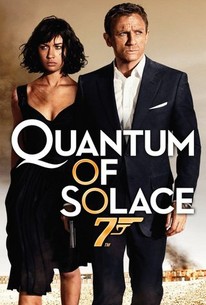 Quantum of Solace
2008, Action/Adventure, 1h 45m
299 Reviews
250,000+ Ratings
What to know
critics consensus
Brutal and breathless, Quantum Of Solace delivers tender emotions along with frenetic action, but coming on the heels of Casino Royale, it's still a bit of a disappointment. Read critic reviews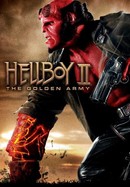 Hellboy II: The Golden Army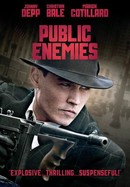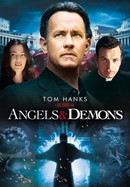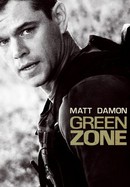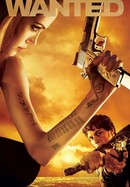 Where to watch
Rent/buy
Subscription
Rent/buy
Rent/buy
Rate And Review
Movie Info
Following the death of Vesper Lynd, James Bond (Daniel Craig) makes his next mission personal. The hunt for those who blackmailed his lover leads him to ruthless businessman Dominic Greene (Mathieu Amalric), a key player in the organization which coerced Vesper. Bond learns that Greene is plotting to gain total control of a vital natural resource, and he must navigate a minefield of danger and treachery to foil the plan.
News & Interviews for Quantum of Solace
Audience Reviews for Quantum of Solace
By far the worst of the Daniel Craig Bond films, this film is plagued by bad editing, sloppy writing and a poor villain. It has some good scenes and Daniel Craig is still awesome as his character. Though fans of Bond will be disappointed with this movie.

It's boring. Surpisingly so for all the brutal action. I don't get Bond movies anymore. Used to love them when I was a kid, now I just can't figure the appeal, mind you they never used to have so much needless over-the-top action, which seems mainly to be a lame subterfuge for the sheer lack of anything else. And why are all the stories so dour and bland now???? I mean does anyone really give a fuck about the storyline to this movie????

In between two of the greatest Bond films of all time, Quantom of Solace returns back to the fomula of several Bond films except for the fact that the story line pretty much carries over from Casino Royale. This time Bond is out for revenge against the people who killed his one love, Vesper. By no means is this a great film, in fact, it's surprisingly uneventful. But I think the film gets a worse rap than it should because it's in between Casino Royale and Skyfall. I found it crazy how much I didn't remember about this film. But I did remember how much it shares with The Living Daylights of 20 years prior. In both films Bond goes borderline Rogue from MI6 due to a loss of a loved one. The difference is The Living Daylights is far more exciting and better paced than Quantom. Solace is nearly 40 minutes shorter than the other Craig films which smells like late game editing to me. I'm not saying it would be good if it were longer but I do think we would care more about the supporting characters. I think that was my main issue with this film, it's really Craig and everyone else here. I think it's a combination of lackluster performances and writing. Bond goes on a so called 'killing spree' throughout the film, or rather everyone that comes close to him dies as he goes after Dominic Greene, the leader of a mysterious organization set to eliminate Bolivia's water supply. A weird motivation for a Bond villain, but it's never the endgame that matters, it's the performance of the actor that really counts. With that said, I never found Mathieu Amalric's performance to all that intriguing. It's dissapointing considering the incredible villains of Casino Royale and Skyfall. As I'm writing this I feel like I dislike the film increeasingly more thinking about it as I gather my final thoughts. I'm trying to think of redeemable qualities especially putting it into perspective with the others in this new reboot. Perhaps the relationship between Bond and M is the best part about the film. The CGI is more noticable and the editing with shaky cam is distracting. These films work best when they focus on story first and foremost, not the action. +Bond & M relationship blossoms. -No depth -Uninteresting supporting characters -Too short -Weak villain 4.5/10

Sandwiched between the triumphant "Return of Bond" in Casino Royale and the fantastic Skyfall, Quantam of Solace was a step back for the franchise. Craig's Bond for once doesn't bed anyone which would have provided the only true action in the film. Ultimately forgettable.
See Details