Raped by an Angel
(1993)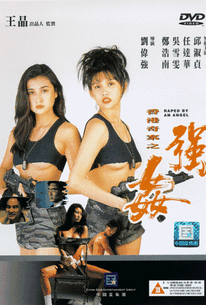 AUDIENCE SCORE
Critic Consensus: No consensus yet.
Movie Info
Dubbed as the sequel to exploitation hit Naked Killer, this work boasts the same director -- Andrew Lau Wai-keung -- and cast. In this go around, beautiful model Yau Yuk-nam (Chingmy Yau Suk-ching) is stalked by a sadistic lawyer named Chuck (Mark Cheng Ho-nam) after appearing in a milk commerical. When Yau rebukes the guy, he breaks into her apartment and savagely rapes her friend Kit-man (Jacqueline Ng Suet-man). Being knowledgable about manners of the law, Chuck easily beats his rape rap and breaks into Yau's apartment again, only to rape once more and kill the hapless Kit-man. The death of her friend prompts Yau to concoct a bewildering array of lethal traps and devices to thwart another attack. This film lead to at least three sequels including Raped by an Angel 2: The Uniform Fan and Raped by an Angel 3: Sexual Fantasy of the Chief Executive.
Rating:
NR
Genre:
, ,
Directed By:
On DVD:
Runtime:
Audience Reviews for Raped by an Angel
The street justice eventually visited upon the film's central antagonist (Mark Cheng, dashing lawyer by day; serial rapist by night) is likely the only merit any viewer will find in this ignoble crime film and that may be pushing it. Though marketed to English speaking audiences as a sequel to "Naked Killer" (1992) the two films, despite being written and produced by Wong Jing and starring Chingmy Yau and Simon Yam, are unrelated but nevertheless of the same ilk. Hong Kong censors rejected the film's first two proposed titles: "Legal Rape" and "Super Rape."
Adam Laidig
More Cat III, Simon Yam and blue lighting.  This film isn?t nearly as tasteless as the title would have you assume (perhaps I?m getting desensitized), but is still pretty damned tasteless.  Yam plays a Triad leader who, with the help of his gal, tries to catch a wily rapist.  Very entertaining.
Christopher Brown
Super Reviewer
½
'Raped by an Angel' reunites the oh so hot Chingmy Yau with her 'Naked Killer' co-stars Simon Yam and Carry Ng. It's kind of like what Tony Jaa's 'the Protector' was to 'Ong Bak'- it had the same actors in similar roles, but it's not a sequel. In fact, 'Raped by an Angel' spawned a myriad of sequels throughout the 90s in HK. This movie is typical Category III trash cinema mixed with Wong Jing silliness. This time around, Chingmy Yau plays a beautiful young model doing tv advertisements to put herself through law school. The problem is, she's attracted the affections of a sociopathic lawyer with deviant sexual tastes and a penchant for rape (played by Mark Cheng). The lawyer/rapist becomes obsessed with Yau, and even moves in next door to her and her roommate, played by Carry Ng (who was the rival assassin in 'Naked Killer'). One of my all-time favorite Hong Kong actors, Simon Yam, returns here as well. He's on the opposite side of the tracks now, playing a silly role as an oblivious and over-the-top obnoxious Triad boss who is dating Chingmy and helping her take down the rapist. He's wicked funny, and great in every scene he's in- another nod-nod wink-wink role (his triad character is a movie producer as well; it's well known HK's film industry is heavily infiltrated by Triads). Dennis Chan, who played Xian in the Kickboxer movies, has a few scenes as Chingmy's university professor. It's hard to talk about details of this movie without giving key plot points away; let's just say Chigmy exacts her revenge in a truly tasteless way on the lawyer/rapist- a revenge that involves guys dressed up clown outfits in the rain, bear traps, bathtubs full of acid, and AIDS victims. It really is that bad. I knew this film was controversial going in. Anything with 'Rape' in the title doesn't go over too well with people. What's lost on those who easily dismiss it is that this movie is ridiculous, childish, and unintentionally over-the-top, and for a Wong Jing production, you can't expect anything less. Sometimes, I even liked this movie better than 'Naked Killer', which is one of my favorite C level HK exploitation flicks ever. It's not as original as its predecessor, but there is lots to mock, and it's obvious this one doesn't take itself nearly as seriously as 'Naked Killer' did. One of the best scenes has to be the part where the rapist, after being taunted by Chingmy doing her little bra and panties dance, is hanging from the ceiling like Michael Keaton in Batman, rocking back and forth, masturbating until he shoots a wad all over the TV. In another scene, he gives Chingmy's character-who has just finished vacuuming in her bra and panties- a life-size clown doll. Just gross, silly shit like that. Yes, this movie is in extremely bad taste. Make no bones about it. You should know what you're in for and don't expect much out of it. If you watch it in the right state of mind and realize it's a retarded, immature mess of a movie and that's why it's brilliant, you'll like it.
Jason Anderson
Raped by an Angel Quotes
There are no approved quotes yet for this movie.