Rogue River
(2012)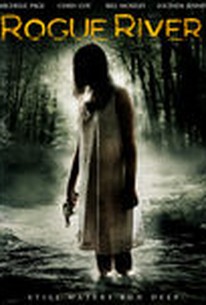 AUDIENCE SCORE
Critic Consensus: No consensus yet.
Movie Info
A woman traveling through rural Oregon to spread her father's ashes accepts a ride from a sympathetic old man after her car gets towed, only to realize too late that she's stumbled right into a spider web. Later, after being subjected to intense physical and psychological torture, she seizes her one opportunity to escape and never looks back.
Critic Reviews for Rogue River
There are no critic reviews yet for Rogue River. Keep checking Rotten Tomatoes for updates!
Audience Reviews for Rogue River
½
Rogue River features a rather stereotypical plot: a stranded young woman is offered help by a couple that end up being psychos. But Rogue River manages to truly deliver on the psycho, and it does so in a relatively stylish manner. Twisted, crazy, and competently shot, Rogue River features the always awesome Bill Moseley as the lead psycho.
Al Miller
Mara (Michelle Page) is traveling to the famous Rogue River in Oregon to scatter the ashes of her father, when her car goes missing. Jon (Bill Moseley), a local man, helps her out by bringing her to his home to be away from the elements, and he and Lea (Lucinda Jenney) seem like the perfect friendly couple - until they become unhinged and take Mara prisoner, torturing her and forcing her to commit the most horrendous things. Now Mara has to fight for survival and find a way to escape her captors. This isn't anything new, not a lot of fresh tracks have been made in the horror genre with this film. Sure there were some cringe-worthy scenes, but overall it was just alright. The acting was actually superb in the way of how most horror films of this quality have been done, and it was produced by Zachery Ty Bryan (of "Home Improvement" fame).
Joe James
so i don't really know what to think about this film. basically from the very beginning to just the end, it's the same as every crazy/torture/last house on the left type film, but i will admit that i kind of semi liked the ending. it was way twisted and incredibly sick (haha, what kind of a person does that make me sound like, huh?) there's lots of mixed reviews for this movie -- it seems like a lot of people hated it and had a lot to say to critique it, but there are those who appreciated what the film was trying to accomplish... and i think it did just that. so you'll just have to watch it for yourself. it's kind of disturbing, though, not gonna lie.
Courtney Kavanagh
Rogue River Quotes
There are no approved quotes yet for this movie.
Discussion Forum
Discuss Rogue River on our Movie forum!