Roller Boogie
(1979)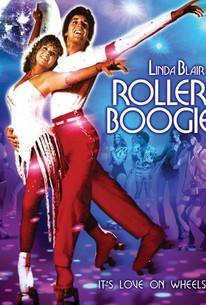 Movie Info
A young woman runs away from home and heads for the Venice boardwalk, where she joins a subculture of fanatical roller-skaters. Soon, she is leading her new friends in the effort to save the local roller rink from demolition in this lively comedy-drama.
Critic Reviews for Roller Boogie
Audience Reviews for Roller Boogie
I don't know why anyone thought rollerdisco was a sport that could be made successfully into a film. It's okay, but not as good as it thinks it is.
½
Four words: Linda, Blair, Disco, Skates. Need I say more? Ok here's some more: terribly dated, totally predictable, badly acted. Yet it's kind of like a car crash that you just feel compelled to look at, when you know you should be looking away. Ultimately good cheesy fun and not much more. This film is listed among the 100 Most Enjoyably Bad Movies Ever Made in Golden Raspberry Award founder John Wilson's book THE OFFICIAL RAZZIE® MOVIE GUIDE.
Roller Boogie Quotes
There are no approved quotes yet for this movie.