Secrecy
(2008)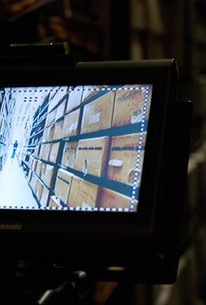 Secrecy Videos
Secrecy Photos
Movie Info
The "classification universe" is invisible to most of us, yet the production of governmental classified secret documents involves millions of people. And government secrecy is growing, vastly outpacing the circulation of open information. The statistics, as much as can be gathered, are staggering. In a single recent year, the United States government classified about five times the number of pages added to the Library of Congress; the cost is about eight billion dollars a year--just to keep secrets secret.Now, 70 years after the builders of the bomb created a national information security system and just a few years after 9/11, a government secrecy crisis is looming. The combination of a declared war on terrorism and the curtailment of civil liberties sets the stage to ask some critical questions. When does security erode, rather than enhance, democracy? Can burying too much information actually undermine national security?Secrecy, the stylistically elegant and provocative new film by Robb Moss and Peter Galison, explores the hidden world of national security policy by examining the many implications of secrecy, both for government and individuals. Combining animation, installations, a mesmerizing score, and riveting interviews, the film takes us inside the inverted world of government secrecy as we share the experiences of lawyers, CIA analysts, and the ordinary people for whom secrecy becomes a matter of life and death.--© Sundance Film Festival
Rating:
NR
Genre:
, ,
Directed By:
In Theaters:
On DVD:
Runtime:
Studio:
Critic Reviews for Secrecy
Audience Reviews for Secrecy
This documentary that's essentially about government abusing secrecy to cover their own ass is a bit too supportive of the same government. That's pretty strange. CHECK IT OUT.
Anatoly Shashkin
½
A very scary and almost disgusting look at what are goverment handles behind closed doors without our knowledge.
kristine wegner
Unlike most recent political docs, which almost always have a set predisposition toward certain ideas that it will try and persuade you to adopt over the course of an hour and a half, [i]Secrecy[/i] is structured like an intellectual debate. To watch it is to feel as if you're viewing an exceedingly important conversation about a very complex topic, in this case, government secrecy and covert operations in the post-9/11 age. It is not a cospiracy theory doc, nor is it a history lesson, but rather a mature and balanced inquiry into how far is too far for the government to utilize its executive authority, and how much does the public have a right to know in these tumultuous times. Clearly, the film has few answers, and that's a refreshing dose of curious objectivity. Much of the style of the film is directly influenced from Errol Morris, from the hypnotic, oscillating score to the stylistically edited interviews, but the film does an admittedly great job at emulating Morris' distinct cinematic voice, so even though it is a rip off, it's certainly not boring to watch. This is a probing and thought-provoking piece that contributes to an increasingly robust list of docs this year about high-level protocol in the war on terror, the other two being the incendiary Morris film [i]Standard Operating Procedure [/i]and the fantastic Alex Gibney doc [i]Taxi to the Dark Side[/i]. [center][img]http://fest08.sffs.org/i/stills/main/films/secrecy.jpg[/img][/center]
Matthew Farler
Discussion Forum
Discuss Secrecy on our Movie forum!
News & Features