Emporte-moi (Set Me Free)
(1999)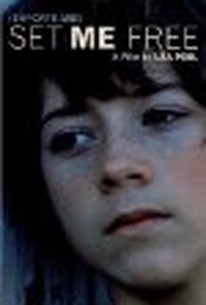 Emporte-moi (Set Me Free) Photos
Movie Info
Hanna is an unhappy adolescent in 1960s Quebec. Her mother, who is constantly ill, and her father, a Jewish- Polish immigrant, have a confusing love-hate relationship. Feeling isolated and somehow different from the other girls at her Catholic school, Hanna fixates on the beautiful character of Nana, as played by Anna Karina in Godard's "Vivre sa vie." When she finds that one of her teachers reminds her of the alluring Nana, she becomes fixated on the teacher while adopting the mannerisms and philosophy of the doomed heroine as her home life goes from bad to worse.
Rating:
NR
Genre:
,
Directed By:
Written By:
In Theaters:
On DVD:
Runtime:
Studio:
Criterion Collection
News & Interviews for Emporte-moi (Set Me Free)
Critic Reviews for Emporte-moi (Set Me Free)
Audience Reviews for Emporte-moi (Set Me Free)
A superb addition to the Quebec canon brought to you by Lea Pool who is very successful at bringing out strong emotions from her actors. Karine Vanasse is the beneficiary of her guidance.
John Ballantine
Super Reviewer
ok...more morbidity. it was night. we were in a house at the end of a culdesac. but that didn't stop the great number of cars circling around and turning back away from the house. an ex-girlfriend and i were watching the light do it's magic on the open blinds. we were screwing. some conversation. most of it didn't matter. she played the cute motherly thing which was always at her core and i played the jackass. as usual...i was frightened. the combination of the darkness in the room, the headlights through the blinds, and sex is too noir. i didn't like the dream. much less what happened at the end of it. i ruptured something in her. black ooze began to pour out of her foot onto the bed sheets. then some huge aggressive white guy came into the room, stared at me without speaking and then shuffled around in a drawer to which he came out with a shotgun, loading the ammunition right in front of me. end morbidity. i need to take control of my dreams. this one was too tangible to not be considered a threat. [img]http://www.merchantivory.com/setmefree/images/boygreen.jpg[/img] [b]Set Me Free [/b]is about Hanna, a 13 year old french/canadian girl ([i]karine vanasse)[/i] who is pretty confused, just then hitting adolescense, and living with her jewish, nothing-by-day...poet-by-night father who likes Rilke and an exhausted catholic mother. between the two of them, they do not provide hanna with anything close to an identity, but she does stumble upon a Godard film ([b]My Life to Live[/b]) in a theatre after school. she is taken by the lead character, [i]Nada[/i], a prostitute who repeats over and over to herself in the film "I am responsible." the sensuality exhibited in the character as well as well as the self-destructive paradox of [i]being[/i]a prostitute and reciting to oneself "I am responsible" is too enticing for the lead character Hanna to resist and so begins to immitate. it's a very good film and vanasse (Hanna) is remarkable.
Water Cooler
Emporte-moi (Set Me Free) Quotes
There are no approved quotes yet for this movie.