Sexual Predator
(2001)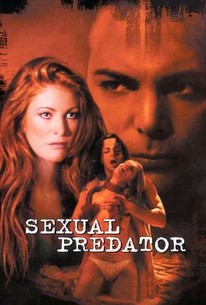 AUDIENCE SCORE
Critic Consensus: No consensus yet.
Movie Info
A woman walks a fine line between pleasure and pain in the name of justice in this erotic thriller. J.C. Gale (Richard Grieco) is a well-known photographer who finds himself on trial, accused of involuntary manslaughter, after a woman died of asphyxiation while engaged in "rough sex" with him. Gale is found guilty, but is released on probation; however, it turns out his probation officer is Beth Spinella (Angie Everhart), whose best friend was Gale's victim. Spinella is determined to prove that Gale's actions were hardly "involuntary," and that the man is a dangerous sexual predator. However, to get to know him well enough to find out the truth, Spinella has to use herself as bait for Gale, and she is soon drawn into an alluring but sinister world of dark, deviant pleasures.
Rating:
R (adult situations/language, nudity, sex)
Genre:
,
Directed By:
Written By:
In Theaters:
On DVD:
Runtime:
Studio:
Sony Pictures Home Entertainment
Critic Reviews for Sexual Predator
All Critics (2) | Fresh (0) | Rotten (2)
When you fail at making bare breasts and plump butts somewhat interesting, I shudder to think of what the rest of the film looks like.
The fantasy element that works is that if these women will sleep with Richard Grieco, they'll most likely sleep with anyone.
Audience Reviews for Sexual Predator
In the world of made-for-video erotic thrillers, credible plots, competent acting and authentic dialogue are in short supply. "Sexual Predator" is exceptionally lacking in all of those areas, and many others. This is a completely ridiculous picture with unbelievable plot twists that don't even work within the context of the genre. It stars Angie Everhard, who still has an amazing body after all these years even though she cannot convincingly portray any real emotions. Judging from her embarrassing behavior here, it's doubtful that she would last one hour as a real parole officer. And then there's co-star Richard Grieco. He's been the butt of a lot of jokes for a long time now, but he's at his most ridiculous here, His hair alone should be enough to get his SAG card repossessed, but there's also his "sexy" delivery. Every word is hushed and barely audible, which would be great if her were recording Harlequin romance audio books. On film, especially this film, you'll be howling with laughter. Every twist and plot development is telegraphed far in advance, and there's only one legitimate surprise in the film. The final twist that makes Everhard the villainess is a surprise but only because is so completely far-fetched. And the sex scenes themselves are routine and fairly familiar to the regular viewers of Cinemax late at night. In fact, the only thing separating this from a Skinemax feature is this movie's plot-heavy story. It's a bold statement, but "Sexual Predator" is one of the worst of its type that I've seen in quite some time. This is ridiculous.
Timothy Sanders
½
What a stupid boring movie, basically soft porn, and even the sexual scenes are not very exciting. The cast sleepwalks through their roles. Poor quality. There are a coupe of scenes that were decent, but no where near enough to recommend the film.
James Higgins
Sexual Predator Quotes
There are no approved quotes yet for this movie.