Sign of the Pagan
(1954)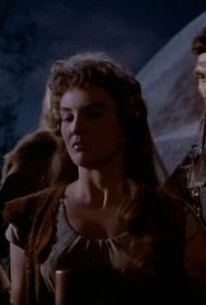 Movie Info
This campy sword and sandal epic presents a kinder, gentler Attila the Hun who is portrayed as more neurotic than nasty as he muses obsessively about Christ and then mercilessly sacks the Roman empire.
Critic Reviews for Sign of the Pagan
Audience Reviews for Sign of the Pagan
** (out of four) Jack Palance plays Atilla the Hun as he tries to conquer the divided Roman Empire. But, two things mar his way...the beautiful Princess Pulcheria (Ludmilla Tcherina) and the fearless Marcian (Jeff Chandler). Can Palance stop the spread of christianity? What do you think?
Steve Smith
Sign of the Pagan Quotes
There are no approved quotes yet for this movie.
Discussion Forum
Discuss Sign of the Pagan on our Movie forum!