What to know
critics consensus
Sisters' sharp blend of pathos and vulgarity, along with Tina Fey and Amy Poehler's effervescent chemistry, are more than enough to make up for the handful of laughs this coming-of-age comedy leaves on the table. Read critic reviews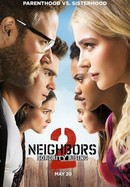 Neighbors 2: Sorority Rising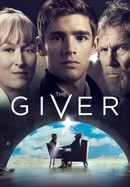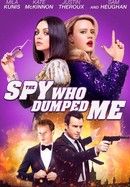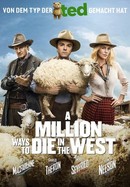 A Million Ways to Die in the West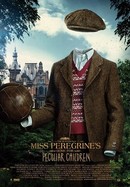 Miss Peregrine's Home for Peculiar Children
Where to watch
Subscription
Rent/buy
Rent/buy
Rate And Review
Movie Info
When their parents decide to sell their home, siblings Maura (Amy Poehler) and Kate (Tina Fey) learn that they have one weekend to clean out the junk from their old bedroom. Unhappy with the news, the recently divorced Maura and her hotheaded sister make plans to throw one final bash to recapture their glory days with their former classmates. As the raging party begins to spiral out of control, the gals soon realize that there may not be a house left once the dust settles.
News & Interviews for Sisters
Audience Reviews for Sisters
Watchable but not a must watch

Disappointed with this. I had looked forward to getting this one as I liked Baby Mama and I think both the actresses are quite funny. What seemed like it would be a funny movie about two adult sisters trying to recapture their 80's glory for one night turned into a snore fest about showing a good time can be had with drugs and alcohol (fantastic...) and showing the guests as latent animals. This would have been so much funnier if they loaded it with 80's references and music and had more of a Romy & Michele friendship feel to it. The initial start where the guests were all old and boring such as the rivalry with the girl they wouldn't let attend had so much more promise. I loved the early scenes in their old room with the diaries and clothes too. This just could have been so much better. And the fat guy was irritating, not funny.

Not knowing anything beforehand, Sisters was a decent comedy film about growing up and partying. Fey and Poehler have an undeniably great chemistry on and off screen which makes this as easy watch. The humour was funny, if inconsistent most of the time. I did laugh out loud a couple of times (mostly during one scene on how to pronounce someone's name) but could've been more funny. Definitely worth a watch.

Much like Daddy's Home, I wish that Tina Fey and Amy Poehler would've come together in a much better movie than this one. It should be obvious to anyone, who's being objective, that Tina and Amy have excellent comedic chemistry together. And I don't think they've gotten the chance yet to showcase that in a film that is truly up to their talents as comedic actresses. I think the best thing they've done together is host the Golden Globes together. They were great at that. Almost surprised they haven't been contacted to host the Oscars. Maybe next year. But that's besides the point. I just think that Tina and Amy could write a better movie than this one and, hopefully, at some point that gets to happen. And it's not even like this is a bad movie, far from it, imagine Project X for the 80s generation without it being actively awful. While I fucking loathed Project X, absolutely loathed it, there's a certain amount of insanity to the third act that was, honestly, a little endearing. They partied so hard that they, fairly literally, destroyed the entire neighborhood. That's a cool concept. This movie doesn't go as far as that, but it follows that similar concept of throwing a party that ends in absolute disaster. At the very least, however minimal as it is, this movie does attempt to give Maura and Kate some sort of personality. It's predictable as fuck, of course, with Maura being the responsible and caring one and Kate being the party animal who hasn't matured. So, really, the development is as basic as it gets, but at least they try. I suppose if you're gonna do the bare minimum, then why try at all. I can see that complaint being thrown out and it's a very valid one, I won't deny that. But, when compared to Project X, which had absolutely no character development whatsoever, something is better than nothing. Honestly, the movie is entertaining in spots. It's clear that the cast had a great time working on this movie and, again, that's very important. I just think that the script needed to be stronger in order to make proper use of its cast's talents. And maybe the script was a little funnier, but not as wild, when it was first written. It won't be the first time a script has been bastardized in order to appeal to a wide audience. And that's what this was going for, even in its own R-rated way. John Cena, once again, has a pretty fun little appearance as a drug dealer. The cast really is strong all around, so no complaints there. It's just that the movie thought the cast was so good that they didn't really even bother of putting in a solid script to make a great movie. It is what it is. Should've been better, but this is average at best. Parts of me enjoyed the movie, but parts of me were disappointed that there was nothing more to it than just a party movie. I'd recommend it if it ever hits Netflix or Amazon Prime. It's not good, but at least it won't cost you much money.
See Details