Skiptracers
(2009)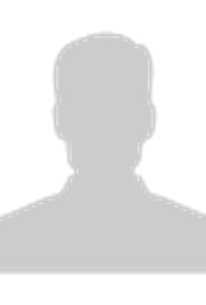 AUDIENCE SCORE
Critic Consensus: No consensus yet.
Movie Info
A dysfunctional family of bail bondsmen pursues bad guys by day and attempts to coach a peewee football team to the state championships by night in writer/director Harris Mendheim's rollicking feature debut. Big Donald Trawick (Daniel Burnley) is an Alabama bounty hunter who has trained his two sons JD (Porter Harris) and Tucker (Dustin Kerns) to follow in the family business. But color-blind JD seems more interested in blowing things up than chasing down a paycheck, and when he isn't fighting, well-endowed community college dropout Tucker is too fixated on bedding the beneficiary whose namesake graces his former alma mater to care about a few troublesome bail jumpers. Meanwhile, schizophrenic mom Nanny (Eddie Farnham) is a reformed rumrunner whose formidable driving skills have served the family business fairly well over the years, helping them to track down more than a few wily fugitives. The Trawick's latest target is Rusty McAndrews, a crack-smoking renegade welder determined never to see the inside of a jail cell again. As troublesome as McAndrews may be to pin down, however, he isn't nearly as much of a nuisance to the Trawicks as Cletus Yoates (Peter Gantenbein), a man whose determination to tarnish the family's good name both on the gridiron and off is now threatening to have lasting repercussions.
Rating:
NR
Genre:
Directed By:
In Theaters:
Runtime:
Studio:
Dalton Pictures & Entertainment
Audience Reviews for Skiptracers
½
Sure it's silly and even a little raunchy in a harmless, redneck kind of way, but this small indie deserves credit for being an audience pleaser. When I saw it, most of the audience was roaring with laughter, and I admit I almost spit my overpriced Diet Coke a few times. There are also some pretty darn good "true Southern" performances (particularly Daniel Burnley as 'Big Donald Trawick' and Eddie Galey as his mama, 'Nanny Trawick'). When Burnley goes on a rant with his sons or tangles up with the somewhat weakly played (or is it overplayed?) preacher (Gary Klotzman), you can really believe he is who he is--a mean-as-hell Alabama bail bondsman. Nanny's ability to switch back and forth from cluelessness and reverence to the fireball she one was is also a joy to watch. It's also a shame we don't get to see more of Angie Harrell as the wife/girlfriend of the film's "class clown". She really nailed the few scenes she is in and also came off as "true Southern". The two young actors playing the sons deliver their roles pretty simply and believably, particularly Porter Harris who bears the burden of a lead as 'J.D' without much interest compared to that of his father, grandmother and the near circus sideshow of other characters. Andy Stuckey is a definite standout as Rusty, the fugitive crack or meth-head complete with mullet and white trash mobile home, even if the "ham" is layed on a little heavily at times. But I have to admit, the character is quite funny at times and even makes what could be a sleaze-factor obsesssion with "titty bars" more amusing than offensive. Peter Gantenbein appears almost to have a palsy of some sort with his over-the-top, jerky performance as the villainous Cletus Yoates (or "Oatmeal" as we find out in a grammar school level story about how he got his nickname.) Director Harris Mendheim and photographer Ken Woo have put together some warm, homestyle images, and Mendheim's direction is sound for the most part. Woo does a fine job of showcasing the pee wee football games and many other scenes that capture the essence of small town Alabama life. The film does suffer a little with editing, and perhaps even in the script itself. There were times I wondered why I should really care about the J.D. character. His best scenes were with his "dad" and grandmother. The music is for the most part above average with some memorable tunes from Langhorne Slim and The Defibulators. It's not an art film by any stretch, but it arfullly captures the humor of real Alabama folk even if their are some overdone performances. I think anyone familiar with that region of the country, and even some who aren't but can recognize that it is not meant to deliver some heavy intellectual message should enjoy Skiptracers.
Allen Daniel
Skiptracers Quotes
There are no approved quotes yet for this movie.