Spaceship to the Unknown
(1936)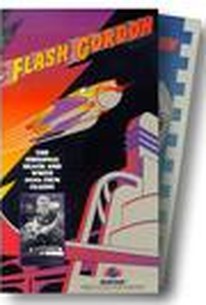 AUDIENCE SCORE
Critic Consensus: No consensus yet.
Movie Info
Comprised of 12 short episodes from the very first Flash Gordon sci-adventure serial, this is the exciting tale of how Flash and his friends save the Earth from the evil machinations of Ming the Merciless who has engineered a collision between our planet and Mongo.
Critic Reviews for Spaceship to the Unknown
There are no critic reviews yet for Spaceship to the Unknown. Keep checking Rotten Tomatoes for updates!
Audience Reviews for Spaceship to the Unknown
Okay stiff acting, bad special effects,horrible script, but hey it's funny camp. Besides everyone should know who Buster Crabbe was.
Rick LeBlanc
Man, what a long ass day. It starts with a email from Nik fuckin Nelson. I hate this guy. He is so Right-Wing (and mean, btw) and I am tired of getting this damn near hateful emails from him. Oh well. Anyway, it's a long story. Next, Mr. Daniel snapped in Graphic Design becuase we were talking during announcements. ((Rolls eyes)) Next we had a retarded treause hunt, but it was fun because me and Mike were working on the board and like giving orders to Freshmen. It was cool, I was part of a command squad or something made up of me, Mike, Jack, Harry, and Angus. Then after we lost, we watched the part of "Flash Gordon: Rocketship" which was hilarious! On that, there are a LOT of Flash Gordon movies. After that Mr. "Guys, guys? GUYS!?" Brisich bored me with useless math. Then we had lunch. Then it was 50s and 60's and I learned that Joe McCarthy was gay. Then Mr. Archibald told us ANOTHER retarded story about his "crazy adventures in tight rolling pants or wahtever". Then I had Feely's class and at the end he told me that I was "this close to failing [his] class." Whatever. Useless class anyway. Then Mr. Friday turned a nice metphor into biology...AGAIN. You know the phrase "What are girls made of? Sugar and spice and everything nice." Well, he gave us the direct measurements of like 8 oz of sugar, some other nice things, but NO SPICE!!! I slept the rest of class. So I read Planet of the Apes on the way home and I got a movie that was on my "Movies I want to see" list. I tracked one down! "Thunder Road" is what I have and I might watch that tonight. Either way, I am tired (grins) and I wanna go ta bed, I had a little drink about an hour ago and it went straight to my head! A little "Jaws" for ya. See ya-- post some comments! Joe
Joe Kay
Spaceship to the Unknown Quotes
There are no approved quotes yet for this movie.
Discussion Forum
Discuss Spaceship to the Unknown on our Movie forum!