Square Dance
(1987)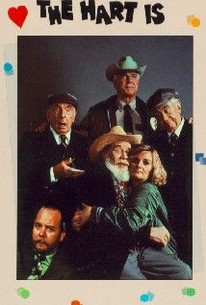 Movie Info
A young teen-aged girl (Winona Ryder) from Texas is sent from the ranch on which she was raised with her grandfather to spend a summer with her estranged mother in Fort Worth. Her mom is quite promiscuous and this is a shock to the girl. She does find some solace with a young retarded man (Rob Lowe) who becomes her close friend. The film is also known as Home Is Where the Heart Is.
Critic Reviews for Square Dance
Audience Reviews for Square Dance
[center][size=5]Square Dance [/size][left]On tv their is a channel called Lifetime, which is basically a womens channel with all inspiring shows and made for tv movies. This movie I consider to be in that catagory and its story is a sterotype for that channel. I believe that this actually was a made for tv movie when it came on back in 1987. And it also features a very young Winona Ryder in only her second movie but first starring role. The storyline itself isn't that great but the performances were better then expected. For being so young at the time Ryder was still able to carry an impressive performance that would highlight her future career. And Rob Lowe is also in the film as well. What is so weird about his character is that he is doing a Forest Gump impression, but Forrest Gump wouldn't be made for another couple of years after this film. My own recommendation really to see this movie would be just to see Lowes performance just to prove that I am not crazy about the Forrest Gump thing. (Tom Hanks had to have seen his performance before he made Forrest Gump) Or if your one of those who likes a good LM(Lifetime Movie) once in a while. [/left] [size=5] [img]http://images.excaliburfilms.com/DVD/reviews/imagesCH3WY/largemoviepic/gr114714D1.jpg[/img] [/size][/center]
Amber Fisher
Square Dance Quotes
There are no approved quotes yet for this movie.
Discussion Forum
Discuss Square Dance on our Movie forum!