Stolen Life (Sheng Si Jie)
(2005)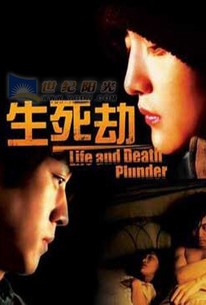 Movie Info
A young woman finds herself torn between the promise of autonomous adulthood and the demands of subservience to a lover in Stolen Life, a contemporary feminist parable by acclaimed 6th Generation Chinese Filmmaker Li Shaohong (Blush). For Yanni (Zhou Xun), life has never been easy; bereft by her mother at six years old and shuttled off to live with her grandmother and aunt, she felt neither loved nor accepted. Yanni's future prospects unexpectedly open up six years later, when her biological mother and father turn up and promise to send the 14-year-old through university. Just when the horizon looks brightest, however, Yanni's path haphazardly crisscrosses with that of a handsome truck driver, Mu-yu (Wu Jun) who plies her with flattery and gifts - to such a degree that he inadvertently sways her away from her studies and convinces her to move into his dank and sordid sub-floor apartment. In complete disregard for her own future, she begins to spend every waking moment with Mu-yu, makes him the focal point of her universe, and may even sacrifice collegiate enrollment simply to be with him. ~ Nathan Southern, Rovi
Critic Reviews for Stolen Life (Sheng Si Jie)
Audience Reviews for Stolen Life (Sheng Si Jie)
½
This movie shows us the life of peasant people in a Chinese city but it could happen in any other city's poor and underground neighborhood. The story is narrated by Yanni who is a girl that was raised by her grandmother and her aunt in an extreme affection-less world that shaped her low self-stime. Finally, she had the chance for a new life, and she went to college but since the first day she gets involved with a stranger, Muyu, who seems to care about her but he doesn't care about his wife and child. So, he abandons them to be with Yanni who is pregnant. Worth watching!
Claudia Feitosa-Santana Hernandez
Stolen Life (Sheng Si Jie) Quotes
There are no approved quotes yet for this movie.
Discussion Forum
Discuss Stolen Life (Sheng Si Jie) on our Movie forum!