Stranded
(2001)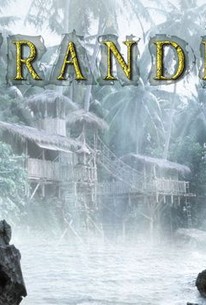 AUDIENCE SCORE
Critic Consensus: No consensus yet.
Movie Info
The oft-filmed Johann Wyss novel +The Swiss Family Robinson was given its most faithful treatment to date in this two-part TV movie version. In Stranded, the saga of the ill-fated Robinsons begins as Father (Liam Cunningham), Mother (Brana Bajic) and their four children prepare to emigrate from their native Switzerland to America. En route, they are shipwrecked and marooned on a seemingly uninhabited island. Unlike previous adaptations, in which the Robinsons' resourceful efforts to adapt to their new "home" is telescoped into a few months, this version covers several years in the family's lives, with two of the younger characters played by different actors as the aging process kicks in. Along the way, the Robinsons must deal with hostile natives and bloodthirsty pirates, with the help of such unexpected but welcome allies as friendly islander Namatiti (Ridad Lardpanna) and fellow castaway Emily Montrose (Jenna Robinson). Released on video before its Hallmark Channel cable-TV debut on June 15 and 16, 2002, Stranded was filmed on location in Thailand. ~Saw Film/TV Guide/Internet/Catalog/Expert
Critic Reviews for Stranded
There are no critic reviews yet for Stranded. Keep checking Rotten Tomatoes for updates!
Audience Reviews for Stranded
This would have 5 stars but it is a bit too long. My children (10 & 7) were enthralled as were we adults, though the 7 year old was a little frightened by the pirates. Well done movie from a classic story. I had a time telling one brother from the other, but you could say that is good casting since they resembled each other so well. A great film to watch with the family.
Don Schick
Really good family drama. A nice version of Swiss family Robinson. Swept away by storm and being on a somewhat uninhabited tropical island may seem the ideal for this family whose deep seethed religious christian background helps them to cope and survive the elements like Adam and Eve in the Garden of Eden. Beautiful views of nature and a successful in projecting the ethics and morality of man. Well worth the watch...
Yoli G
So much less fluffy than Swiss Family Robinson, the movie shows what it might be like to REALLY have all of those things happen. I loved it.
Wouldn't you Like to know?
Stranded Quotes
There are no approved quotes yet for this movie.
Discussion Forum
Discuss Stranded on our Movie forum!