Take Care of My Cat
(2002)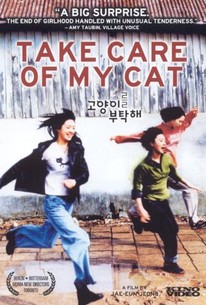 Movie Info
In the port city of Icheon, five female friends struggle to stay close while forging a life for themselves after high school. When one of the groups, upwardly-mobile Hae-ju, moves to Seoul, the other girls deal with the loss in different ways. Feeling most rejected, shy Ji-yeong finds comfort in her new friendship with rebel Tae-hee.
Critic Reviews for Take Care of My Cat
Audience Reviews for Take Care of My Cat
Multidimensional, coming-of-age drama about the evolving friendship between five female high school friends in the port city of Incheon, Korea who have high hopes of staying close but the harsh realities of work, family, and finding their place in the world get in the way while keeping in touch as best they can. The film wins points for avoiding all of the contrived dramatic pitfalls such as the three act, there-must-be-conflict, grab-your-hankies structure, and instead simply lays out its events and characters with no grand tearjerker scenes or emotional cliche's. One of the most interesting things of the film is the major role given to cell phones in the characters' lives and the way text messages are displayed during the film. The cat in question is a birthday gift that is quickly returned because one of the girls doesn't have time for a pet, so the cat is passed from friend to friend.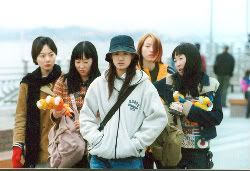 El Hombre Invisible
Super Reviewer
A refreshingly touching film about friendship which doesn't turn all sappy and cringeworthy. Highlights the division of friends as they adapt into adulthood with a lot of spirit and a slow paced but enticing script. Wonderful performances bring the characters and their relationships alive. Beautifully done.
Luke Baldock
Super Reviewer
Take Care of My Cat Quotes
There are no approved quotes yet for this movie.