Taking Sides: Le cas Furtwängler
(2003)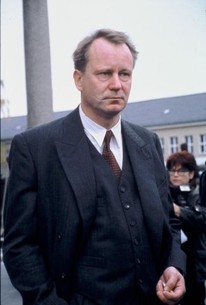 TOMATOMETER
AUDIENCE SCORE
Critic Consensus: A complex, well-acted meditation on moral obligation and human loyalty, Taking Sides features noteworthy performances from Harvey Keitel and Stellan Skarsgard.
Taking Sides: Le cas Furtwängler Photos
Movie Info
A tale based on the life of Wilhelm Furtwangler, the controversial conductor of the Berlin Philharmonic whose tenure coincided with the controversial Nazi era. One of the most spectacular and renowned conductors of the 30s, Furtwangler's reputation rivaled that of Toscanini's. After the war, he was investigated as part of the Allies' de-Nazification programme. In the bombed-out Berlin of the immediate post-war period, the Allies slowly bring law and order--and justice--to bear on an occupied Germany. An American major is given the Furtwangler file, and is told to find everything he can and to prosecute the man ruthlessly. Tough and hard-nosed, Major Steve Arnold sets out to investigate a world of which he knows nothing. Orchestra members vouch for Furtwangler's morality--he did what he could to protect Jewish players from his orchestra. To the Germans, deeply respectful of their musical heritage, Furtwangler is a demigod; however, to Major Arnold, he is just a lying, weak-willed Nazi.
People Who Like this movie also like
Critic Reviews for Taking Sides: Le cas Furtwängler
Audience Reviews for Taking Sides: Le cas Furtwängler
[font=Century Gothic]"Taking Sides" is set after the end of World War II, when the United States Army is investigating former Nazis in Germany. One specific target is Wilhelm Furtwangler(Stellan Skarsgard), the famed conductor of the Berlin Philharmonic Orchestra. Major Steve Arnold(Harvey Keitel), a dogged insurance investigator in his civilian life, is put on the case. In interviewing several orchestra members about their conductor, Arnold receives the same answers - the orchestra did not perform at the Nuremburg rally, Furtwangler did not salute Hitler and he was not a member of the Nazi party. Not satisfied with those answers, Arnold digs deeper to find proof of Furtwangler's guilt while postponing their interview. In the meantime, he is banned from working as a conductor...[/font] [font=Century Gothic]"Taking Sides" is an intelligent movie that raises some interesting issues about the intersection of art and politics and patriotism(when can a person rightfully turn their back on their country?) through the most extreme example - Nazi Germany.(I did receive some insight into the German public's support of Hitler during World War II.) But the movie cannot escape its stagebound roots(though Ken Adam's wondrous production design sure gives it a try). Harvey Keitel simply overdoes it while Stellan Skarsgard takes the high road by underplaying perfectly. The film would have been better if it had focused more on Furtwangler. It portrays Germans as being cultured lovers of classical music while Americans are portrayed as relative philistines.(Marian Anderson's famous Easter 1939 concert at the Lincoln Memorial refutes this stereotype perfectly.) [/font] [font=Century Gothic][/font] [font=Century Gothic]Director Istvan Szabo has been on similar ground before when he made "Mephisto" starring Klaus Maria Brandauer. "Judgment at Nuremburg" and "Zentropa" are much better movies about postwar Germany. [/font]
Taking Sides: Le cas Furtwängler Quotes
There are no approved quotes yet for this movie.