Tale Of A Vampire
(1992)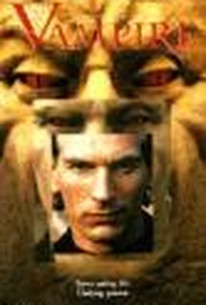 AUDIENCE SCORE
Critic Consensus: No consensus yet.
Movie Info
Set in South London, this surreal and atmospheric low-budget film takes an interesting approach to the vampire genre by focusing almost exclusively on the emotions of its tormented central character: reclusive, intellectual vampire Alex (Julian Sands). Alex chooses to prey only on criminals and street derelicts, devoting more of his time to pursue a greater hunger for books on the occult, a passion surpassed only by his tragic love for a beautiful woman whom he lost to his ancient rival, the vampire-hunting Edgar (Kenneth Cranham). Alex's past returns to haunt him in more ways than one: as he enters a tenuous relationship with a quiet, morose librarian (Suzanna Hamilton) whose sad-eyed beauty reminds him of his lost love, the still-vindictive Edgar -- now a vampire himself -- returns to settle the score by abducting her. Though leisurely paced, this seldom-seen sleeper is driven by excellent performances, gorgeous photography, and a simple but compelling script that artfully combines subtle chills with bittersweet romance (including fitting excerpts from Edgar Allan Poe's "Annabel Lee"), all draped in a fog-bound Gothic ambience of dripping candles, billowing curtains, and crumbling stone pillars. ~ Cavett Binion, Rovi
News & Interviews for Tale Of A Vampire
Critic Reviews for Tale Of A Vampire
There are no critic reviews yet for Tale Of A Vampire. Keep checking Rotten Tomatoes for updates!
Audience Reviews for Tale Of A Vampire
As a vampire film aficionado, I have to say I really appreciated this one. No stupid breakneck, superhero pace, which is really what the genre should be. It's dark, artistic and mesmerizing. I STILL love the quiet stillness of Lugosi's Dracula, so it makes me happy to see it in this film. I felt Sands (whose acting can sometimes be uncomfortable to watch, but I always do) was absolute perfection. How does he manage to be so creepy and yet so sexy at the same time? Scary and vulnerable? Freaky and sympathetic? The 'Naive' script worked well for him, but left the other actors looking a bit wooden. Regardless, Sands carries it to the level of one of the loveliest vamp flicks. It was also kinda cool to see a heroine that looks pretty much like a normal person. By the way, Sands has managed to play a number of scary characters, including werewolf and warlock (and psycho and amputator). He's should definitely be in the horror hall of fame.
Dea Yount-Schofield
½
I have always loved gothic English films and this is one of them. Yes, the movie is slow paced but I enjoyed the atmosphere and the relationship between Alex and Anne/Virginia. Julian Sands always brings his unique acting abilities to any character he plays and this is one of them. This is one of the first movies that I saw Suzanna Hamilton in and I absolutely love her. She has a uniqueness about her that makes her stand out and she is fantastic with playing characters with great emotion. The simplicity of the story made it all the more enjoyable.
Steve Jackson
½
15/05/2010 (DVD) This isn't the typical "Vampire" or "Dracula" film most of us are use to, but if given the chance, its quite enjoyable if you can endure the slowness of the flow. I like the dark story and I'm into that, but the film does feel very TV like and that's why it lost 2 and a 1/2 stars for me. I would say that this is more like a Tale of "Rome & Juliet" rather than a "Tale of a Vampire" or "Dracula".
EightThirty .
Super Reviewer
Tale Of A Vampire Quotes
There are no approved quotes yet for this movie.
Discussion Forum
Discuss Tale Of A Vampire on our Movie forum!