Tenshi (Angel)
(2006)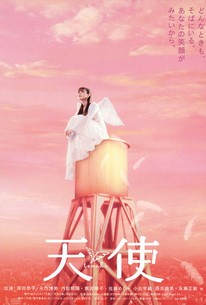 AUDIENCE SCORE
Critic Consensus: No consensus yet.
Movie Info
One day, an angel materializes before Kato's eyes. While the angel seems like an average girl with a passion for gin and lime, she sports a pair of big white wings. Only lonely-hearted people can see her. She may seem ordinary, but this angel touches hearts and transforms lives.
Critic Reviews for Tenshi (Angel)
There are no critic reviews yet for Tenshi (Angel). Keep checking Rotten Tomatoes for updates!
Audience Reviews for Tenshi (Angel)
½
A drama with a small dash of fantasy mixed in. Dramas are not usually in my must see list, but every so often I end up watching one. Luckily for me, this one is nicely done.
The story is actually made up of mini stories. Each story revolves around a different group of characters with their own problems and difficulties and each one is unfolded throughout the film. The only real connection between any of the groups of characters is this single angel, played by Kyoko Fukada. So, in a way it actually feels like you are watching multiple movies. What really kept me from becoming bored is the storytelling. The movie jumps from story to story without spending too long on a single one at a time. This keeps things fresh. The film also partially intertwines the characters and uses this for some good character/story transitions. Here is an example. A character from one of the subplots walks past a character from another subplot and the camera switches from one character to the next to move to their story. The movie also uses some nice cinematography to keep the film interesting.
The acting is great. Kyoko Fukada is adorable to watch as an angel. An interesting thing to note is that she has NO spoken lines in this film. Yet, it was still easy to picture her as, sort of, the main character of this film. All the other characters are also played nicely. Ei Morisako steals the show as the young and lovable Chii. She looks as though she will have a bright future as an actress.
In the end, this film may not attract too much people, but this is actually a movie worth watching and remembering.
Tenshi (Angel) Quotes
There are no approved quotes yet for this movie.
Discussion Forum
Discuss Tenshi (Angel) on our Movie forum!