Teza
(2010)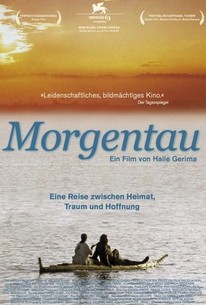 Movie Info
One man's journey through three decades of political uproar in Ethiopia sets the stage for this independent historical drama from director Haile Gerima. Anberber (Aaron Arefe) was born and raised in Ethiopia, but he became disillusioned with the poverty and political turmoil of his country, and in the 1970s he relocated to Germany to study medicine. As Anberber completed his medical training in Europe, he planned to return to Ethiopia and use his knowledge to help battle disease and raise the standard of living at home. But when he arrived in 1989, just as the collapse of the Berlin Wall was changing the face of global politics, he found an Ethiopia in even worse straits than when he left. Haile Mariam Mengistu became the nation's ruler in the wake of a revolution that brought down Haile Selassie, but while his socialist policies promised a better life for everyone, Mengistu's regime had become bitterly oppressive, and Anberber comes to believe that his knowledge is useless in helping the people around him. Teza was an official selection at the 2008 Venice Film Festival and Toronto Film Festival.
Audience Reviews for Teza
This is not a technically perfect film, but despite the various flaws I would have to say that it's one of the most potent portrayals of political disillusionment and personal anguish that I've ever seen committed to celluloid. Anberber's story is not only a deeply intimate tragedy but also serves as the biography of a generation, and accomplishing storytelling on such an epic scale with such a shoestring budget is a truly masterful achievement. There are so many subplots that seem to cover such a huge range of life experiences faced by Ethiopians and those living among the diaspora that it all coalesces into a something beyond any particular plot detail. It is definitely a commitment to watch this film because of its kaleidoscopic, fragmented narrative, and even Haile Gerima's editing doesn't do much to help make the experience any more palatable. While most African films are characterized by long and meditative shots, Gerima makes a deliberate effort to vary the pace and include a lot of short cuts that are kind of jarring at times. This is an effective way of conveying the spirit (or post-traumatic stress) that haunts Anberber's mind, but it won't do much to make the film more accessible to audiences that are looking for something easy. Indeed, this is not an easy film, as it is not about an easy subject matter, but it is absolutely worth seeing for its ability to hold the truth up as the world's highest art and our greatest hope.
Andrew Newton
Teza Quotes
There are no approved quotes yet for this movie.
Discussion Forum
Discuss Teza on our Movie forum!